Samoylovich, Rudolf (Reuben) Lazarevich (1881–1939)
Reference work entry
DOI:
https://doi.org/
10.1007/978-3-319-24237-8_445
Samoylovich, Rudolf (Reuben) Lazarevich (1881–1939) – was a Soviet polar explorer, Dr. Sci. in Geographical Studies, and a Professor. Graduated from Freiburg Mining Academy in 1905. Participated in the revolutionary movement and went through numerous arrests and exiles. During his exile in the Arkhangelsk Government, studied the geology of the Pinezh Region and met V. Rusanov. Worked in Arkhangelsk as a secretary of the society for the study of the Russian North and from 1912 was a mining engineer of Rusanov's expedition to Spitsbergen, where coal fields were discovered and secured to Russia. In 1915–1917 in Karelia, S. discovered a large pegmatite vein, which was later named after him. In 1918–1919 S. organized expeditions to Spitsbergen and to Pechorsky District. In 1920 arranged and headed the Northern scientific and commercial expedition, future Arctic Institute. In 1921–1925 explored the shores of Novaya Zemlya and discovered bays, gulfs, and mountains. In 1926 along with D. Shcherbakov determined reserves of Khibiny apatite ore. Took part in 21 Arctic expeditions, including the expedition (1928) of the icebreaker "Krasin" to Umberto Nobile's airship "Italy" in distress. In 1931 was a scientific supervisor of the international expedition society "Aeroarctic" on the German airship "Graf Zeppelin," which took a nonstop 106-h flight over the West Arctic. In 1932, on the icebreaker "Vladimir Rusanov," carried out oceanographic research in the Kara Sea; discovered a group of the Izvestiy TSIK Islands, the Arctic Institute Islands; planted a Soviet flag on the Sverdrup Island (which was visited by none at the time), and built a scientific station at Cape Chelyuskin. In 1934 headed a complex expedition on the icebreaker "Sedov" in the Kara Sea; in 1936 and 1937 explored the northwestern part of the Kara Sea, the Laptev Sea, and straits of Franz Josef Land. In 1937–1938 S. led a forced wintering of icebreakers "Sadko," "Malygin," and "Sedov," which were frozen in the drifting ice of the Kara Sea. In spring 1938, most part of polar explorers was taken to the big land by planes. In August 1938 S. was defamed, arrested, and in March 1939 shot dead.
The author of the book Saving the Nobile Expedition, Leningrad, 1967.
An island in Severnaya Zemlya, the Kara Sea, a bay in Novaya Zemlya, and the Barents Sea bear the name of S..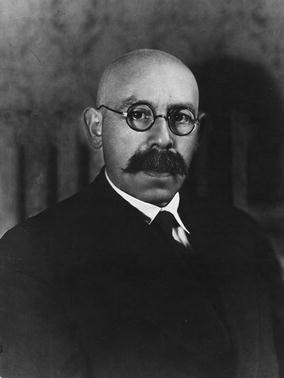 Copyright information
© Springer International Publishing Switzerland 2016