Pinegin, Nikolay Vasilyevich (1883–1940)
Reference work entry
DOI:
https://doi.org/
10.1007/978-3-319-24237-8_398
Pinegin, Nikolay Vasilyevich (1883–1940) – a Russian polar explorer, artist, and writer, in whose works the nautical theme has an important place. He graduated from the Kazan Art School in 1907 and the Academy of Arts in St. Petersburg in 1916. As an artist, photographer, and cameraman, he participated in the expedition of Georgy Sedov on the schooner "St. Foka" in 1912–1914 and made the first documentary film in the Arctic. In 1916–1918 P. was an artist-historian of the Black Sea Fleet. From 1924, he worked in the Arctic, participated in the first airplane ice reconnaissance in the Novaya Zemlya area, led the construction of a polar station on the New Siberian Islands, and was its first head in 1927–1929. P. presented to the Academy of Sciences a detailed project of studies of Severnaya Zemlya. In 1931–1934, as a member of the Arctic Institute (now the Arctic and Antarctic Research Institute), he participated in expeditions to the Archipelago of Franz Josef Land and in northern Yakutia. He created a large number of paintings and sketches of the Russian North, on which he captured the coast, islands, ports, and other scenes.
The best "Arctic" works by P. are dedicated to the expedition of Georgy Sedov – "St. Foka in the ice, Harsh shores of the Novaya Zemlya" (1917) and others. A number of P. paintings display the fight of the Russian Navy during the First World War. P. is the author of many books about the North: In the Land of Polar Foxes (1931 illustrated by him), Notes of a Polar Explorer in the Icy Reaches: Georgy Sedov Expedition to the North Pole (1952), Georgy Sedov (1953), and others.
A cape on the islands of Novaya Zemlya in the Barents Sea and an island near them, a lake on the Alexandra Land, a cape on Bruce Island (Franz Josef Land), and a mountain in Antarctica are named after P.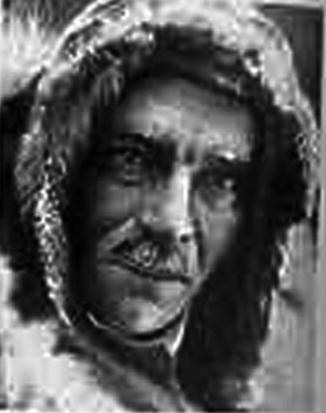 Copyright information
© Springer International Publishing Switzerland 2016