Matisen, Fyodor Andreyevich (1872–1921)
Reference work entry
DOI:
https://doi.org/
10.1007/978-3-319-24237-8_329
Matisen, Fyodor Andreyevich (1872–1921) – Russian Captain 1st rank Arctic explorer. In 1892, he graduated from the Naval Cadet Corps with the rank of subofficer. He served in the Baltic Fleet. In 1895, he graduated from the navigational officer class and was assigned as a junior navigation officer to the cruiser "Rurik," on which he made a voyage to the Far East. In 1899, on board of the transport vehicle "Bakan," Matisen participated in the expedition of the Academy of Sciences to Spitsbergen (Svalbard) to measure the length of a meridian degree ("grade measurements"). From 1900 to 1903, he was first a senior officer (since 1901, the commander) of the yacht "Zarya" and carried out hydrographic surveys as part of Russian polar expedition of the Academy of Sciences under the leadership of E.V. Toll. In 1901 (during the first wintering), he carried out a route survey of the Nordenskiöld Archipelago along the meridian of the Laptev Sea to 770 N and mapped a number of islands and straits of this archipelago. During the second wintering, during sled rides Matisen examined Siberian Islands. After the death of E.V. Toll in 1902, Matisen became head of the expedition. In 1903, he first explored Tiksi Bay, confirming its suitability for the construction of a seaport. In 1904, he was seconded to the Academy of Sciences. Matisen processed materials and collections and compiled the first large-scale map of the Nordenskiöld Archipelago.
In 1906, he was transferred to the Baltic Fleet, commanded the destroyer "Prozorlivyi," and promoted to captain-lieutenant. In 1907, he was enlisted in navigation officers of Class I and promoted to captain 2nd rank. He was seconded to the Hydrological Directorate and appointed to supervise the construction of two icebreakers for the Arctic Ocean Hydrographic Expedition. In 1915, he was promoted to captain I rank. Since April 1917, Matisen was in the naval ministry reserve and then appointed a party head of the hydrographic expedition of the East Siberian region of the Arctic Sea. In the summer of 1919, he organized hydrographic surveys in the Lena Delta and in Tiksi Bay (Ust-Lena hydrographic expedition). In 1920, he surveyed and measured the fairway for vessel exit by the river to Tiksi Bay.
His name is given to a strait in the Nordenskiöld Archipelago, a cape on Podkova Island (Kara Sea, Minin Skerries) and a nunatak on Spitsbergen.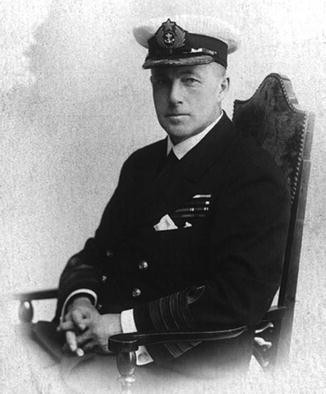 Copyright information
© Springer International Publishing Switzerland 2016