Malmgren, Finn (1895–1928)
Reference work entry
DOI:
https://doi.org/
10.1007/978-3-319-24237-8_317
Malmgren, Finn (1895–1928) – a Swedish geophysicist and Arctic explorer. He graduated from the University of Uppsala in 1917 and began working at a meteorological observatory. In 1920, he joined the Hydrographic Institute in Bourne. In the 1922–1925, he participated in the Arctic expedition of R. Amundsen on the ship "Maud," which drifted in 1923–1924 in the East Siberian Sea. In 1926, he was a member of the trans-Arctic flight of the airship "Norge." In 1928, he took part in the Arctic expedition of U. Nobile on board of the airship "Italia." Malmgren was tragically killed in the crash of the airship. Malmgren initiated research of physical and chemical properties of sea ice and set their dependence on the salinity of the ice itself and on its temperature. As noted by V.Yu. Vize, "observations of the behavior of the polar ice, conducted and processed by Malmgren himself, put the young scientist in the row with the most prominent glaciologists."
Malmgren is the author of
On the Properties of Sea Ice
, Leningrad, 1930.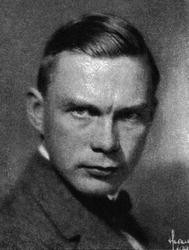 Copyright information
© Springer International Publishing Switzerland 2016