"Fram"
Reference work entry
DOI:
https://doi.org/
10.1007/978-3-319-24237-8_186
"Fram" – (Norwegian for "Forward") a polar schooner of the Norwegian expedition of F. Nansen and R. Amundsen. The schooner was built in 1892 in Larvik by one of the best Norwegian shipbuilders C. Archer on commission from F. Nansen and with his participation. The three-masted ship was designed specifically for scientific research and navigation in difficult ice conditions. It had a rounded shape, 70-cm-thick strong hull consisting of three skins. The schooner had the length of 39 m, the width of 11 m, the displacement of 402 tons, the power of the steam engine 220 horsepowers, and the draft of 3.75 m; the speed in calm waters was up to seven knots and there were eight boats, including two emergency ones. A small windmill was additionally installed on the schooner to generate electricity. The crew of the vessel was 13 people. In 1893 Nansen attempted to reach the North Pole drifting on ice. In September of the same year, "Fram" got frozen in the ice near the New Siberian Islands and drifted under the leadership of Nansen (until 1895) and then for the first time in history reached 83°24′N under the leadership of O. Sverdrup. In 1896, having drifted for 1,055 days, the ship was freed from the ice near Svalbard and got back to Vardø, Norway.
In 1898–1902 O. Sverdrup made a journey to the northern part of the Canadian Arctic Archipelago on board this ship. In 1910–1912 R. Amundsen reached Antarctica on the "Fram" and having landed in the Bay of Whales at the Ross Ice Shelf became the first man to explore the South geographic pole (4 weeks ahead of the Englishman R.F. Scott). The schooner covered the distance of 84,000 nautical miles, sailing both northward and southward. In 1914–1935, when "Fram" returned to Oslo and was permanently anchored, the funds were being raised for the restoration and preservation of the vessel, as well as its repair. In 1936 the King of Norway put forward the initiative to preserve the "Fram" as the pride of the nation. The schooner was exhibited as a monument in a special pavilion of the Norwegian Maritime Museum in Oslo. At the stempost of the vessel, there is a monument to its constructor Colin Archer. The name of this vessel was given to an island, a trench in the Arctic Ocean, and several straits of the Arctic Ocean between Greenland and Svalbard and of the Kara Sea between the Taymyr Peninsula and the Nansen Island of the Nordenskiöld Archipelago, a city in Paraguay.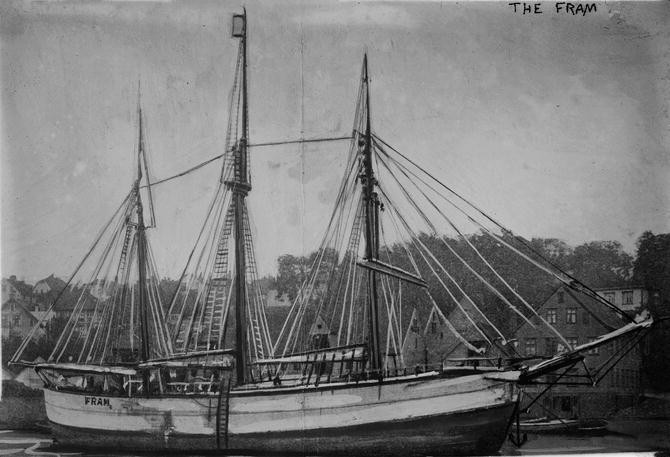 Copyright information
© Springer International Publishing Switzerland 2016