Fairway Rock
Reference work entry
DOI:
https://doi.org/
10.1007/978-3-319-24237-8_175
Fairway Rock – is located 16 km to the south-southeast of the Little Diomede Island, USA. It occupies the area of 0.3 km
2
and is 163 m high. The slopes of the cliff are steep, while the top is flat. An oceanographic station with radioisotope thermoelectric power plant was set up on the FR in 1960. The rock is visible from afar and serves as a natural mark for those passing into the Chukchi Sea. It was discovered in 1648 by Russian explorers under the command of S.I. Dezhnev. The island was named by the captain of the Royal Navy of England F. Beechey in 1826.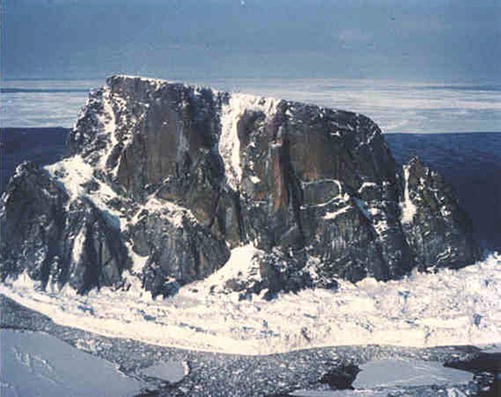 Copyright information
© Springer International Publishing Switzerland 2016