De Long, George Washington (1844–1881)
Reference work entry
DOI:
https://doi.org/
10.1007/978-3-319-24237-8_148
De Long, George Washington (1844–1881) – an American polar explorer. He graduated from the United States Naval Academy (1865) and served in the US Naval Forces with the rank of lieutenant and later lieutenant commander. He conducted his first navigation on the ship "Jeannette" and studied the western shore of Alaska and the hydrological regime of Baffin Bay (1873). In 1879, he commanded the expedition on the yacht "Jeannette," which was supported by the editor of the "New York Herald" editor James Gordon Bennett. The expedition aimed at reaching the North Pole and finding the lost expedition of N.A.E. Nordenskiold. To the northeast of Herald Island, the ship was trapped in ice and set drifting till June 1881. During this drift, Jeannette and Henrietta Islands were discovered. After the yacht's wreck in June 1881, its crew had to drift on a block of ice and discovered Bennett Island. On three sloops, De Long set off southward; the sloop with De Long and part of his companions on board reached the mouth of the Lena where all the crew died of starvation. The remains of De Long's camp and his diary were discovered in 1882 by G. Mellville, the commander of another sloop saved by the Yakuts. Only 13 people from the "Jeannette's" crew survived the expedition. De Long's diary was published in 1883 under the name "The Voyage of Jeannette." In 1884 an Eskimo discovered fragments of the uniform of two sailors from the "Jeannette" crew on a huge block of ice close to the settlement of Krederikshaab in the southwestern coast of Greenland. The block of ice with the clothes covered the distance of 4000 miles in 3 years, moving with the streams of the Eastern Hemisphere to the eastern coast of Greenland. This proved to F. Nandsen and later to J. Cook that it is possible to reach the Central Arctic by means of currents and ice drift in the North Pole region. On top the mountain America-Khaya in the Lena mouth, there is a cross commemorating the memory of the participants of De Long's American expedition.
He gave his name to a group of islands in the East Siberian Sea (the New Siberian Islands Archipelago).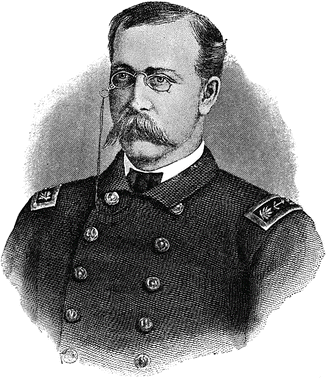 Copyright information
© Springer International Publishing Switzerland 2016