Clerke, Charles (1741–1779)
Reference work entry
DOI:
https://doi.org/
10.1007/978-3-319-24237-8_140
Clerke, Charles (1741–1779) – captain and an explorer of the Bering Sea, who sailed four voyages around the world. He was born in Essex, England. C.C. entered the Royal Navy at the age of 14 as a midshipman. In 1764–1766, he participated in the cruise of Captain John Byron sailing aboard HMS "Dolphin" around the world in search of the Solomon Islands and new lands in the Pacific Ocean. In 1768–1771, 1772–1775, and 1776–1779, C.C. circumnavigated the earth three more times under Captain James Cook as commander of the "Discovery," the second ship of the expedition. From September through October, 1778, they visited Unalaska Island where J. Cook and C.C. met G.G. Izmaylov, a Russian navigator, and exchanged charts of the Bering Sea. After the death of J. Cook in the Hawaiian Islands in 1779, C.C. took command of the expedition, moved to the sloop "Resolution," and led his vessels to the north, to the Chukchi Sea. From April to June, the ships called at Petropavlovsk where Major Magnus Carl von Behm, the chief commander of Kamchatka, supplied the expedition with water, provision, and ship equipment. In his turn, C.C. gave Behm a compiled map of discoveries made by the enterprise and a collection of ocean "curiosities" as well as some Cook's diaries and other documents to pass on to the Ambassador of the UK to Russia.
However, he failed to reach Icy Cape along the coastline of Alaska and never traveled farther than Cape Schmidt due to heavy ice. Unpassable ice doomed the attempt of the expedition in July to penetrate to the Chukchi Sea to the north of 70 °N. In August, 1779, C.C. died of tuberculosis off the coast of Kamchatka en route to the port of Petropavlovsk. He was buried with military honors in Petropavlovsk. The seafarer's grave was set in order by: the expedition by J.F. Lapérouse (1787); the crew of the sloop "Nadezhda" under the command of I.F. Krusenstern (1805); P.I. Rikord, a commander of Kamchatka (1818); and the British parliamentary delegation that erected an extant obelisk in 1913. A monument to C.C. was set up in Petropavlovsk-Kamchatsky.
His name is given to an island and reef near Vancouver Island, the rocks he discovered in the South Atlantic Ocean, in the vicinity of South Georgia Island.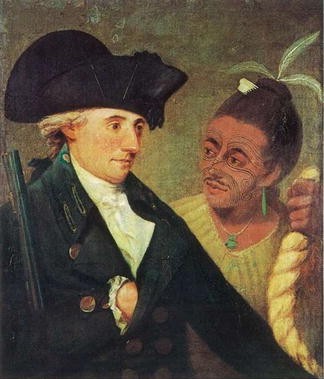 Copyright information
© Springer International Publishing Switzerland 2016