Chukchi Sea Encyclopedia
Reference work entry
DOI:
https://doi.org/
10.1007/978-3-319-24237-8_132
Chukchi Sea Encyclopedia
– one of the books in the series
Encyclopedia of Russian Seas
, published by "International Relations" a publishing house in Moscow in 2013. Its authors are Prof. I.S. Zonn, Prof. A.G. Kostyanoy, and Dr. M.I. Kumantsov. The publication is dedicated to one of Russia's northern seas – the Chukchi Sea – a part of the Arctic Ocean. The Encyclopedia contains about 250 articles on the hydrographic, geographic, and hydrological characteristics of the sea. The most significant natural features are presented: the islands, peninsulas, bays, rivers, their geographical features, economy, culture, and history, as well as cities, ports, water and biological resources, international agreements, research institutions, the activities of prominent scientists, researchers, and travelers. The Encyclopedia provides a chronology of major events that have become momentous milestones in the history of the discovery and development of the Chukchi Sea from the seventeenth century to the present day. Second edition of this book was published in 2015.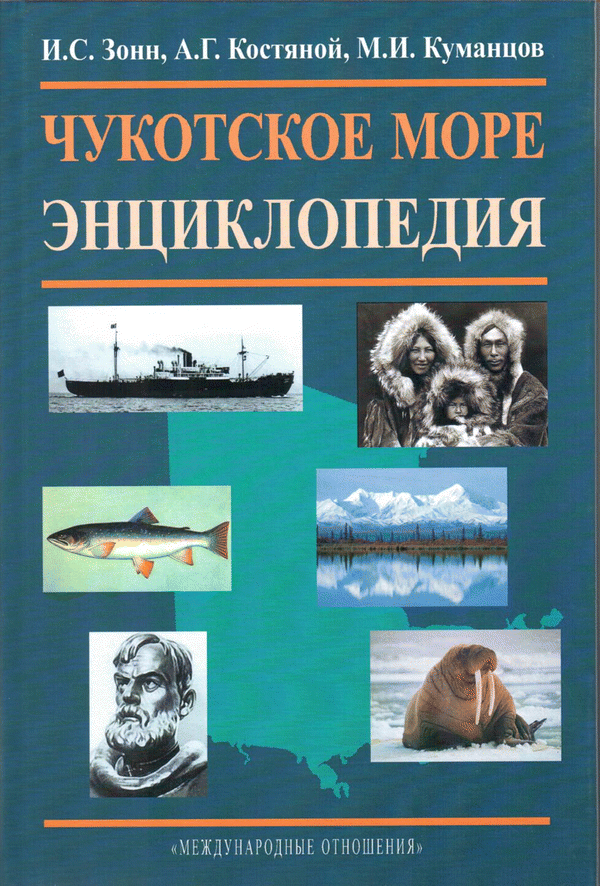 Copyright information
© Springer International Publishing Switzerland 2016