Albania, Tourism
Living reference work entry
DOI:
https://doi.org/
10.1007/978-3-319-01669-6_506-1
Republic of Albania is located on the Balkan Peninsula in Southeast
Europe
(Figure
1
). It is the 139th largest country in the world (28,748 km
2
or 11,100 mi
2
) and has a population of 2.9 million. It held its first democratic multiparty elections in 1991 and is a potential candidate for European Union accession following the Thessaloniki European Council of 2003. While its economy is growing, the country remains one of the poorest in Europe, with a considerable informal economy and a lack of infrastructure.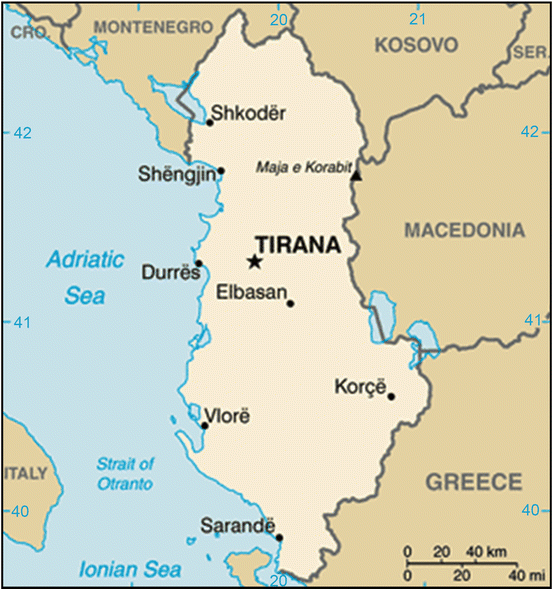 Keywords
World Heritage 
Tourism Development 
Total Employment 
Informal Economy 
World Heritage Site 
These keywords were added by machine and not by the authors. This process is experimental and the keywords may be updated as the learning algorithm improves.
Copyright information
© Springer International Publishing Switzerland 2015