Abstract
Saussurea lappa (Decne.) Sch. Bip: Aucklandia costus Falc.; Saussurea costus (Falc.). Lipsch.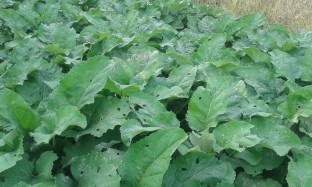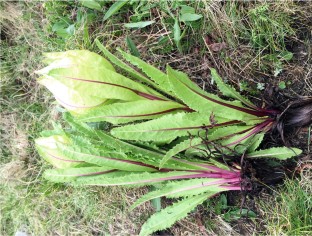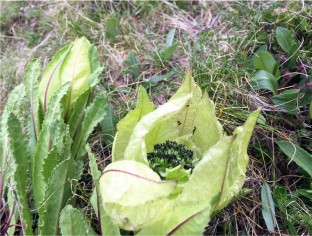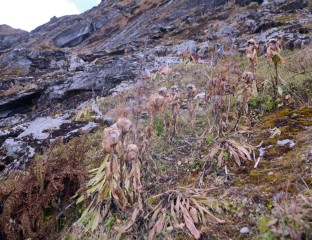 References
Ahmad I, Aquil F, Owais M. Mod Phytomed. Weinheim: Wiley; 2006.

Amano M, Ohba H. Chromosome numbers of some alpine species of Saussurea (Asteraceae) in Nepal Himalaya. J Jpn Bot. 2000;75:178–18.

Ballabh B, Chaurasia OP. Traditional medicinal plants of cold desert Ladakh – used in treatment of cold, cough and fever. J Ethnopharmacol. 2007;112(2):341–9.

Ballabh B, Chaurasia OP, Ahmed Z, Singh SB. Traditional medicinal plants of cold desert Ladakh – used against kidney and urinary disorders. J Ethnopharmacol. 2008;118:331–9.

Bano A, Ahmad M, Zafar M, Sultana S, Rashid S, Khan MA. Ethnomedicinal knowledge of the most commonly used plants from Deosai plateau, Western Himalayas, Gilgit Baltistan, Pakistan. J Ethnopharmacol. 2014;155:1046–52. https://doi.org/10.1016/j.jep.2014.05.045.

Bisht VK, Kandari LS, Negi JS, Bhandari AK, Sundriyal RC. Traditional use of medicinal plants in district Chamoli, Uttarakhand, India. J Med Plants Res. 2013;7(15):918–29. https://doi.org/10.5897/JMPR13.2599.

Budha-Magar S, Bhandari P, Ghimire SK. Ethno-medicinal survey of plants used by Magar (Kham) community, Rolpa district, Western Nepal. Ethnobot Res Appl. 2020;19:1–29. https://doi.org/10.32859/era.19.18.1-29.

Butola JS, Samant SS. Saussurea species in Indian Himalayan region: diversity, distribution and indigenous uses. Int J Plant Biol. 2010;1(1):e9.

Byers AC, Byers EA, Thapa D. Conservation and restoration of alpine ecosystems in the upper Barun Valley. Barun Valley: Makalu-Barun National Park; 2014.

Chaudhary RP, Shrestha KK, Jha PK, Bhatta KP, Acharya M, Bajracharya B, Basnet G, Basnet T, Belbase N, Bhatta S, Bhusal YR, Das AN, Ghimire SK, Joshi SP, Khanal S, Maharjan R, Paudel KC, Rajbhandari KR, Rimal S, …, Uprety BK. Kailash sacred landscape conservation initiative: feasibility assessment report. International Centre for Integrated Mountain Development (ICIMOD); 2010.

Dhar U, Manjkhola S, Joshi M, Bhatt A, Bisht AK, Joshi M. Current status and future strategy for development of medicinal plants sector in Uttaranchal, India. Curr Sci. 2002;83(8):956–64.

Fujikawa K. Taxonomic study of the genus Saussurea section Eriocoryne (Asteraceae) in the Himalayas. Makinoa. 2010;8:25–80.

Gairola S, Sharma J, Singh Bedi Y. A cross-cultural analysis of Jammu, Kashmir and Ladakh (India) medicinal plant use. J Ethnopharmacol. 2014;155:925–86.

Ghimire SK, Sapkota IB, Oli BR, Parajuli-Rai R. Non-timber forest products of Nepal Himalaya: database of some important species found in the mountain protected areas and surrounding regions. Kathmandu: WWF Nepal; 2008.

Ghosh D. Brahma Kamal The Himalayan Beauty. Resonance. 2017;22:377–87.

Gupta SK, Sharma OMP, Raina NS, Seghal S. Ethno-botanical study of medicinal plants of Paddar Valley of Jammu and Kashmir, India. Afr J Tradit Complement Altern Med. 2013;10(4):59–65.

Hamilton AC. Medicinal plants, conservation and livelihoods. Biodivers Conserv. 2004;13:1477–517.

Houghton PJ, Osibogun IM. Flowering plants used against snakebite. J Ethnopharmacol. 1993;39:1–29.

Jan AH, Jan S, Bussmann RW, Wali S, Sist F, Ahmad L. Complementary and alternative medicine research, prospects and limitations in Pakistan: a literature review. Acta Ecol Sin. 2019; https://doi.org/10.1016/j.chnaes.2019.12.005.

Kala CP. Indigenous use, population density, and conservation of threatened medicinal plants in protected areas of the Indian Himalayas. Conserv Biol 2005;19(2):368–378

Kandari LS, Phondani PC, Payal KC, Rao KS, Maikhuri RK. Ethnobotanical study towards conservation of medicinal and aromatic plants in upper catchments of Dhauli ganga in the central Himalaya. J Mt Sci. 2012;9(2):286–96. https://doi.org/10.1007/s11629-012-2049-7.

Kayani S, Ahmad M, Sultana S, Khan Shinwari ZM, Yaseen G, Hussain M, Bibi T. Ethnobotany of medicinal plants among the communities of alpine and sub-alpine regions of Pakistan. J Ethnopharmacol. 2015;164:186–202.

Kumar G, Gupta S, Murugan M, Bala Singh S. Ethnobotanical studies of Nubra Valley-a cold arid zone of Himalaya. Ethnobot Leafl. 2009;2009(6):9.

Kumar GP, Kumar R, Chaurasia OP, Singh SB. Current status and potential prospects of medicinal plant sector in trans-Himalayan Ladakh. J Med Plants Res. 2011;5(14):2929–40.

Kunwar RM, Fadiman M, Cameron M, Bussmann RW, Thapa-Magar KB, Rimal S, Sapkota P. Cross-cultural comparison of plant use knowledge in Baitadi and Darchula districts, Nepal Himalaya. J Ethnobiol Ethnomed. 2018;14(1):40.

Lian BYX. Flora of China vol 20-21: Asteraceae: Cardueae, Saussurea obvallata, Science Press/Missouri Botanical Garden Press, vol. 20. Beijing/St. Louis; 1994-2008. –21. http://www.efloras.org/florataxon.aspx?flora_id=2&taxon_id=242346852

Liu B, Bussmann RW, Li F, Li J, Hong L, Long C. Ethnobotanical approaches of traditional medicine studies in Southwest China: a literature review. J Ethnopharmacol. 2016;186:343–50.

Malik ZA, Bhat JA, Ballabha R, Bussmann RW, Bhatt AB. Ethnomedicinal plants traditionally used in health care practices by inhabitants of Western Himalaya. J Ethnopharmacol. 2015;172:133–44.

Minney, D.. Following in the footsteps of Sir JD Hooker. http://merlin-trust.org.uk/wp-content/uploads/2018/09/615-Darren-Minney.pdf; 2014.

Mishra AP, Saklani S, Sharifi-Rad M, Iriti M, Salehi B, Maurya VK, Rauf A, Milella L, Rajabi S, Baghalpour N, Sharifi-Rad J. Antibacterial potential of Saussurea obvallata petroleum ether extract: a spiritually revered medicinal plant. Cell Mol Biol. 2018;64(8) https://doi.org/10.14715/cmb/2018.64.8.10.

Negi CS, Koranga PR, Ghinga HS. Yar tsa Gumba (Cordyceps sinensis): a call for its sustainable exploitation. Int J Sustain Dev World Ecol. 2006;13(3):165–72.

Pant M, Semwal P. Brahma Kamal–the spiritually revered, scientifically ignored medicinal plant. Curr Sci. 2013;104:685–6.

Phondani PC, Maikhuri RK, Rawat LS, Farooquee NA, Kala CP, Vishvakarma SCR, Rao KS, Saxena KG. Ethnobotanical uses of plants among the Bhotiya tribal communities of Niti Valley in central Himalaya, India. Ethnobot Res Appl. 2010;8:233–44.

Raab-Straube EV. Taxonomic revision of Saussurea subgenus Amphilaena (Compositae, Cardueae). Berlin: Botanic Garden and Botanical Museum; 2017.

Rajbhandari M, Mentel R, Jha PK, Chaudhary RP, Bhattarai S, Gewali MB, Karmacharya N, Hipper M, Lindequist U. Antiviral activity of some plants used in Nepalese traditional medicine. eCAM. 2007;1-6 https://doi.org/10.1093/ecam/nem156.

Rawat GS. Alpine meadows of Uttaranchal: ecology, land use and status of medicinal and aromatic plants. Dehradun: Bishan Singh Mahendra pal Singh; 2005.

Rawat P, Kathal R. Medicinal plants of Indian Himalayan region-an elixir of life: international conference on public health: issues, challenges, opportunities, prevention, awareness (public health): Krishi Sanskriti Publications; 2016.

Semwal P, Painuli S. Antioxidant, antimicrobial, and GC-MS profiling of Saussurea obvallata (Brahma Kamal) from Uttarakhand Himalaya. Clin Phytosci. 2019;5(1) https://doi.org/10.1186/s40816-019-0105-3.

Semwal P, Anthwal P, Kapoor T, Thapliyal A. Preliminary investigation of phytochemicals of Saussurea obvallata (Brahm kamal) and Pittosporum eriocarpum (agni): two endangered medicinal plant species of Uttarakhand. Int J Pharmacogn. 2014;1(4):266–9. https://doi.org/10.13040/IJPSR.0975-8232.IJP.1(4).266-69.

Semwal P, Pauw A, Palni LMS, Verma S, Thapliyal A. Bumblebees (Bombus rufofasciatus smith) pollinate the enclosed inflorescences of the endangered Brahma's lotus (Saussurea obvallata: Asteraceae) of the Indian Himalaya. S Afr J Bot. 2019a;121:435–41. https://doi.org/10.1016/j.sajb.2018.12.015.

Semwal P, Verma S, Thapliyal A. Brahma Kamal: a source of livelihood in the life of locals of Kedarnath shrine. Sci Cult. 2019b;85(3–4):113–4.

Semwal P, Painuli S, Tewari D, Bussmann RW, Palni L, Thapliyal A. Brahma Kamal (Saussurea obvallata (DC.) Edgew.): Ethnomedicinal, phytochemical and pharmacological overview of an important Himalayan medicinal plant. Ethnobot Res Appl. 2020;19:1–15. http://ethnobotanyjournal.org/index.php/era/article/view/1997

Sharma P, Samant SS. Diversity, distribution and indigenous uses of medicinal plants in Parbati Valley of Kullu district in Himachal Pradesh, northwestern Himalaya. Asian J Adv Basic Sci. 2014;2(1):77–98.

Sharma A, Singh R. Himalayan Herbal Plant: Bhramkamal. Int J Sci Res. 2018;8(1):2319–7064.

Singh H. Importance of local names of some useful plants in ethnobotanical study. Indian J Tradit Knowl. 2008;7(2):365–70.

Singh G, Rawat GS. Ethnomedicinal survey of Kedarnath wildlife sanctuary in Western Himalaya, India. Indian J Fundam Appl Life Sci. 2011;1(1):35–46.

Singh A, Hart R, Chandra S, Nautiyal MC, Sayok AK. Traditional herbal knowledge among the inhabitants: a case study in Urgam Valley of Chamoli Garhwal, Uttarakhand, India. Evid Based Complement Alternat Med. 2019;2019:5656925. https://doi.org/10.1155/2019/5656925.

Tamang M, Pal K, Kumar Rai S, Kalam A, Rehan Ahmad S. 2017. Ethnobotanical survey of threatened medicinal plants of West Sikkim. Int J Bot Stud 2(6), V 116–125.

Tsarong TJ. Handbook of traditional Tibetan drugs: their nomenclature, composition, use, and dosage. Kalimpong: Tibetan Medical Publications; 1986.

Von Raab-Straube E. Phylogenetic relationships in Saussurea (Compositae, Cardueae) sensu lato, inferred from morphological, ITS and trnL-trnF sequence data, with a synopsis of Himalaiella gen. Nov., Lipschitziella and Frolovia. Willdenowia. 2003;33(2):379–402.

Wali S, Ahmad Jan H, Bussmann RW. Quantitative ethnomedicinal study of indigenous medicinal plants used for digestive disorders of Laspur Valley, Chitral, Northern Pakistan. Ethnobot Res Appl. 2019, 1832; https://doi.org/10.32859/era.18.32.1-18.

Wanga YF, Nib ZY, Dong M, Cong B, Shi QW, Gua YC, Kiyota H. Secondary metabolites of plants from the genus Saussurea: chemistry and biological activity. Chem Biodivers. 2010;7(11):2623–59.

Wu Z, Raven PH, Hong D, editors. Flora of China. Beijing/St. Louis: Science Press/Missouri Botanical Garden Press; 1994-2013.

Zhang L, Chai Z, Zhang Y, Geng Y, Wang Y. Ethnobotanical study of traditional edible plants used by the Naxi people during droughts. J Ethnobiol Ethnomed. 2016;12:39. https://doi.org/10.1186/s13002-016-0113-z.

Zhao T, Li SJ, Zhang Z-X, Zhang ML, Shi Q-W, Gu Y-C, Dong M, Kiyota H. Chemical constituents from the genus Saussurea and their biological activities. Heterocycl Commun. 2017;23 https://doi.org/10.1515/hc-2017-0069.
Copyright information
© 2021 Springer Nature Switzerland AG
About this entry
Cite this entry
Budha-Magar, S., Sher, H., Kunwar, R.M., Bussmann, R.W., Ur Rahman, I. (2021). Saussurea albescens (DC.) Sch. Saussurea lappa (Decne.) Sch. Bip Saussurea obvallata (DC.) Sch. Bip. Asteraceae. In: Kunwar, R.M., Sher, H., Bussmann, R.W. (eds) Ethnobotany of the Himalayas. Ethnobotany of Mountain Regions. Springer, Cham. https://doi.org/10.1007/978-3-030-45597-2_217-1
DOI: https://doi.org/10.1007/978-3-030-45597-2_217-1

Received:

Accepted:

Published:

Publisher Name: Springer, Cham

Print ISBN: 978-3-030-45597-2

Online ISBN: 978-3-030-45597-2

eBook Packages: Springer Reference Biomedicine & Life SciencesReference Module Biomedical and Life Sciences