Arrhythmias
Reference work entry
DOI:
https://doi.org/
10.1007/978-1-60761-219-3_17
Overview
Arrhythmia is the term used for an irregularity or rapidity of the heartbeat or an abnormal heart rhythm. The patient experiences palpitations, the sensation as stronger, more forceful, or rapid heartbeats, or skipping of beats.
The sinus node, a very small group of specialized cells, is located in the upper right corner of the heart (see Fig.
1a
). The node is about 30 × 3 mm thick. Through its genetic code and the influx and efflux of sodium and potassium into its cells, this natural pacemaker spontaneously fires infinitesimal electrical discharges that are conducted through electric cable-like bundles to the atria and ventricles causing the heart muscle to contract about 70 times a minute.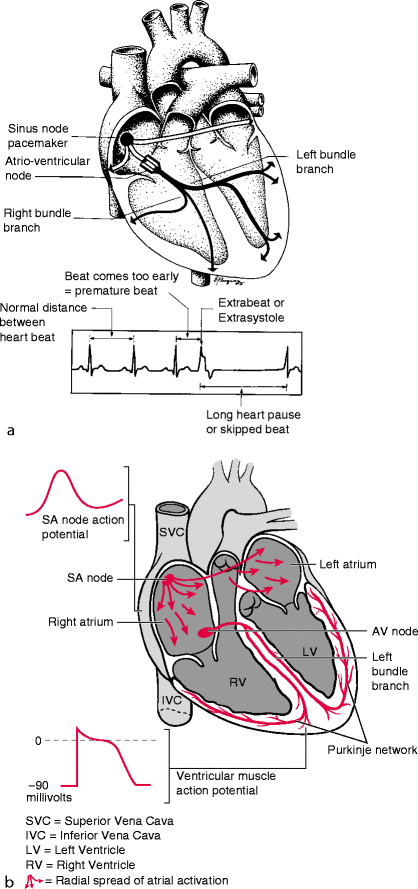 Copyright information
© Springer Science+Business Media LLC 2011