Ontology Matching
Reference work entry
DOI:
https://doi.org/
10.1007/978-1-4939-7131-2_123
Glossary
OAEI

Ontology alignment evaluation initiative

OM

Ontology matching
Definition
The matching operation determines an alignment A′ for a pair of ontologies O1 and O2. Thus, given a pair of ontologies, which can be very simple and contain one entity each, the matching task is that of finding an alignment between these ontologies. There are some other parameters that can extend the definition of matching, namely, (i) the use of an input alignment A, which is to be extended or completed; (ii) the matching parameters, for instance, weights or thresholds; and (iii) external resources, such as common knowledge and domain-specific thesauri, see Fig.
1
.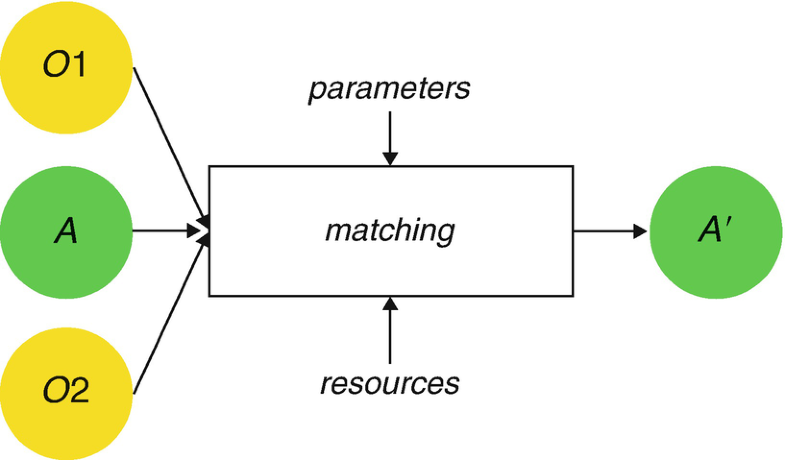 Copyright information
© Springer Science+Business Media LLC, part of Springer Nature 2018
Section editors and affiliations