Mariculture Systems, Integrated Land-Based
Definition of Subject
The Integrated Multi-Trophic Aquaculture (IMTA) System is an aquaculture practice in which excretions of one or more organisms are utilized by other cultured organisms from different trophic (nutritional) levels. IMTA systems are distinct from polyculture systems, which involve two or more species from the same or different trophic levels in the same water reservoir. In a typical IMTA, the various species are cultured in separate spatial entities, permitting intensification and optimization of production. The IMTA concept has been increasingly adopted in modern-day aquaculture, including land-based (Fig.
1
) [
1
,
2
,
3
,
4
,
5
] and offshore mariculture [
6
,
7
].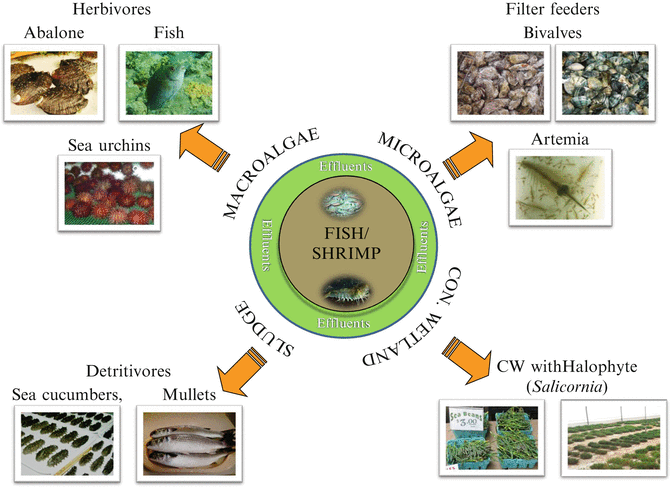 Keywords
Construct Wetland 
Recirculate Aquaculture System 
Paracentrotus Lividus 
Ulva Lactuca 
Polyculture System 
These keywords were added by machine and not by the authors. This process is experimental and the keywords may be updated as the learning algorithm improves.
Copyright information
© Springer Science+Business Media New York 2013