Viral Fitness in Hosts
Living reference work entry
DOI:
https://doi.org/
10.1007/978-1-4614-9610-6_367-1
Definition
The fitness of an organism can be defined as its ability to survive and successfully replicate in a specific environment.
Introduction
Once the host has been effectively invaded, the virus needs to spread and replicate successfully, finding target cells and escaping host defenses at the same time. During this time, virus-host interactions take place, impacting viral fate. Each player has thus to obey certain constraints to survive and resist to selective pressures at the same time, implying some needs to adapt and evolve.
Viral fitness estimates the ability of a virus (or a virus genome sequence) to survive and reproduce in a specific environment (Fig.
1
). Although conceptually simple, viral fitness results from a complex interplay between the virus and its host and implies that to adapt and survive, the virus has to evolve in a dynamic environment. Therefore, viral fitness is a relative value rather than an absolute measurement.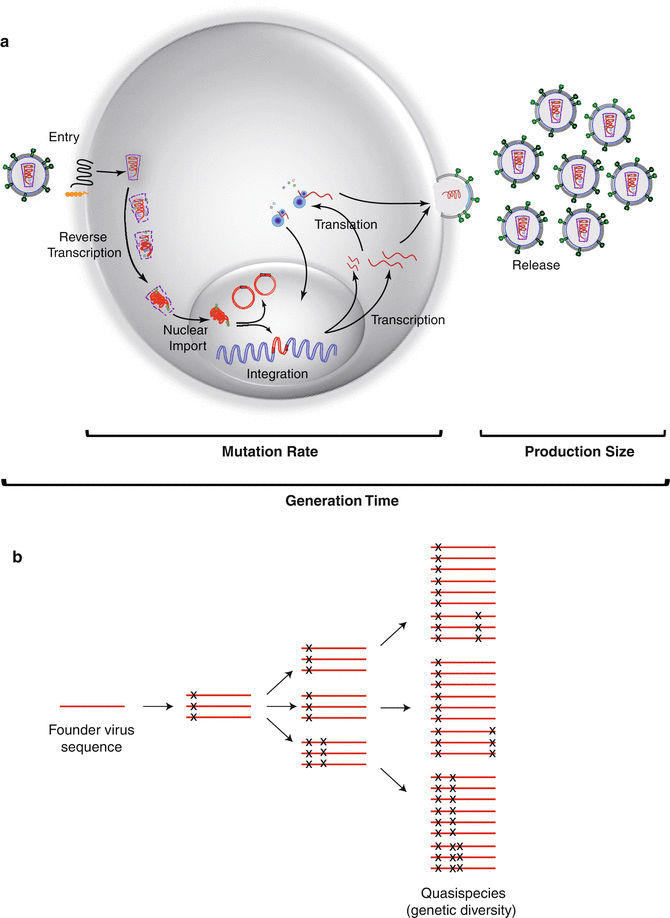 Keywords
Human Immunodeficiency Virus 
Human Immunodeficiency Virus Infection 
Human Immunodeficiency Virus Transmission 
Cytidine Deaminase 
Human Immunodeficiency Virus Replication 
These keywords were added by machine and not by the authors. This process is experimental and the keywords may be updated as the learning algorithm improves.
Copyright information
© Springer Science+Business Media New York 2015