Definition
The crater rim is the edge of the crater typically elevated above the original ground surface. The maximum elevation of the rim is the rim crest.
Related Term
Rimless crater, rim crest
Description
The crater rim consists of autochthonous, structurally elevated bedrock (Poelchau et al.
2009
) overlaid by a thick layer of overturned allochthonous (displaced)
ejecta (impact)
(Fig.
1
).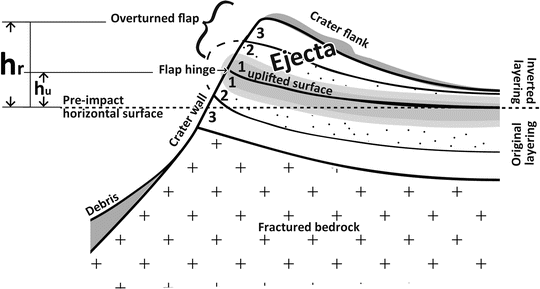 Keywords
Impact Crater 
Crater Wall 
Crater Diameter 
Crater Floor 
Mass Wasting 
These keywords were added by machine and not by the authors. This process is experimental and the keywords may be updated as the learning algorithm improves.
Copyright information
© Springer Science+Business Media New York 2014