Dark Mantle Deposit (Annular)
Living reference work entry
DOI:
https://doi.org/
10.1007/978-1-4614-9213-9_159-1
Definition
Diffuse, annular, or ring-shaped deposit with very low albedo that mantles or drapes over the lunar surface.
Description
Dark mantle or pyroclastic deposit covering thousands of square kilometers of the lunar surface (Figs.
1
and
2
). Smooth-surfaced, dark mantling deposits draped over more rugged highland units on the Moon.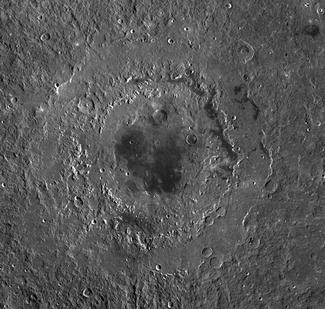 Keywords
Lunar Surface 
Pyroclastic Deposit 
Volcanic Plume 
Eruption Cloud 
Dike Intrusion 
These keywords were added by machine and not by the authors. This process is experimental and the keywords may be updated as the learning algorithm improves.
Copyright information
© Springer Science+Business Media New York 2014