Definition
Stone-covered landscape surfaces consisting of a continuous layer of interlocking particles overlying an essentially stone-free layer of finer materials.
Description
A surface with continuous cover of coarse, angular-to-subrounded rock fragments on stable undissected portions of alluvial fans, terraces, and the valley floors, arranged in such a way as to make a smooth and interlocking surface (Laity
2008
; Fig.
1
). Desert pavement rock fragments are often coated with desert varnish. Characteristically, gravels are one or two stones thick and sit on a mantle of finer stone-free material (Mabbutt
1977
).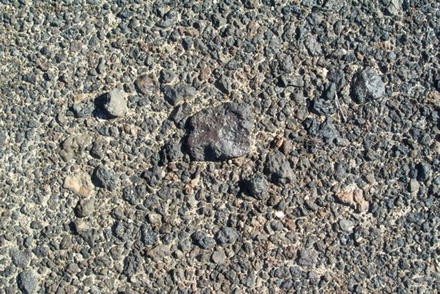 Keywords
Dust Storm 
Landing Site 
Salt Crystallization 
Mechanical Weathering 
Transantarctic Mountain 
These keywords were added by machine and not by the authors. This process is experimental and the keywords may be updated as the learning algorithm improves.
Copyright information
© Springer Science+Business Media New York 2014