Banded Terrain (Mars, Hellas)
Living reference work entry
Latest version View entry history
DOI:
https://doi.org/
10.1007/978-1-4614-9213-9_11-2
Definition
Terrain in northwestern Hellas Basin characterized by "long, often thin, adjacent ribbons up to several kilometers long which change orientation and warp (Fig.
1
), often in response to local topography" (Thomas et al.
2010
; El Maarry et al.
2012
).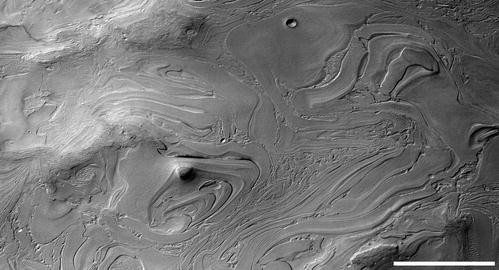 Keywords
Convection Cell 
Salt Diapir 
Lower Elevation Area 
Proglacial Lake 
Aeolian Erosion 
These keywords were added by machine and not by the authors. This process is experimental and the keywords may be updated as the learning algorithm improves.
Copyright information
© Springer Science+Business Media New York 2014