Decay Models
Reference work entry
DOI:
https://doi.org/
10.1007/978-1-4614-8265-9_126
Definition
Decay models are applicable on data sets where data items are associated with points in a metric space (locations) and there is a notion of "significance" of a data item to a location, which decays (decreases) with the distance between the item and the location. This decrease is modeled by a decay function.
Each location has a "view" of the data set through a different weight distribution over the items: the weight associated with each item is its decayed weight which is a product of its original weight and a decay function applied to its distance from the observing location.
While global aggregates or statistics are computed over the set of items and their original weights,
decaying aggregates
or
decaying statistics
depend on the location with respect to which the aggregation is performed and on the decay function. Figure
1
illustrates a small network and the decaying sum with respect to all nodes.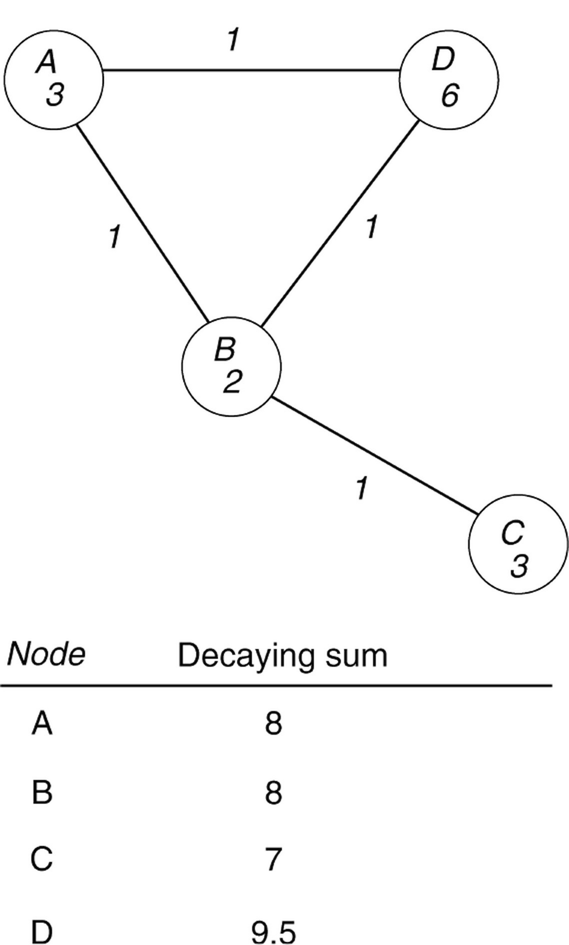 Copyright information
© Springer Science+Business Media, LLC, part of Springer Nature 2018
Section editors and affiliations