Human Balancing Tasks: Power Laws, Intermittency, and Lévy Flights
Living reference work entry
DOI:
https://doi.org/
10.1007/978-1-4614-7320-6_502-5
Definition
In human stick balance intermittency is observed (Fig.
1
). Here intermittency denotes the random alternation between phases with extremely low movement amplitudes and phases with high movement amplitudes. This type of intermittency is characterized by power laws in the distributions of corrective movements in real stick balancing and in virtual stick balancing (i.e., balancing an unstable target on a computer screen). These observations are commonly seen as evidence which contrasts neurological control from standard engineered controllers.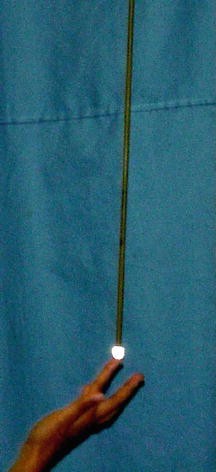 Keywords
Control Error 
Corrective Movement 
Balance Control 
Stability Domain 
Parametric Noise 
These keywords were added by machine and not by the authors. This process is experimental and the keywords may be updated as the learning algorithm improves.
Copyright information
© Springer Science+Business Media New York 2013