Baroreflex Models
Living reference work entry
DOI:
https://doi.org/
10.1007/978-1-4614-7320-6_247-2
Definition
Blood pressure is controlled by several feedback mechanisms. The fastest one baroreceptor reflex (baroreflex) can be defined as the biological neural control system responsible for the short-term blood pressure regulation.
From modeling perspective the baroreflex feedback control system consists of three parts (Fig.
1
):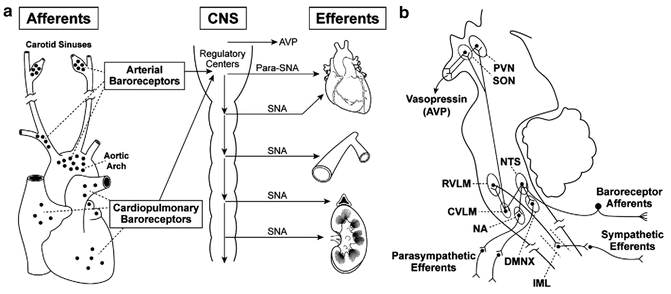 Keywords
Firing Rate 
Sympathetic Nerve Activity 
Nucleus Tractus Solitarius 
Arterial Baroreceptor 
Nucleus Tractus Solitarius Neuron 
These keywords were added by machine and not by the authors. This process is experimental and the keywords may be updated as the learning algorithm improves.
Copyright information
© Springer Science+Business Media New York 2014