eIF3
Living reference work entry
DOI:
https://doi.org/
10.1007/978-1-4614-6438-9_101984-1
Historical Background
The Process of Translation Initiation
Translation initiation in eukaryotic cells is defined as the process by which a 40S ribosomal subunit containing bound initiator Met-tRNAi (methionine is the first N-terminal amino acid of all synthesized protein chains) interacts with an mRNA and selects the start AUG codon to set the reading frame of protein synthesis. The process involves the formation of multiple noncovalent intermediate biochemical complexes in a series of distinct partial steps and requires the essential participation of a dozen protein factors, collectively called the
e
ukaryotic translation
I
nitiation
F
actors (eIFs). A schematic representation of the canonical pathway of translation initiation from a translationally competent eukaryotic capped-mRNA is depicted in Fig.
1
.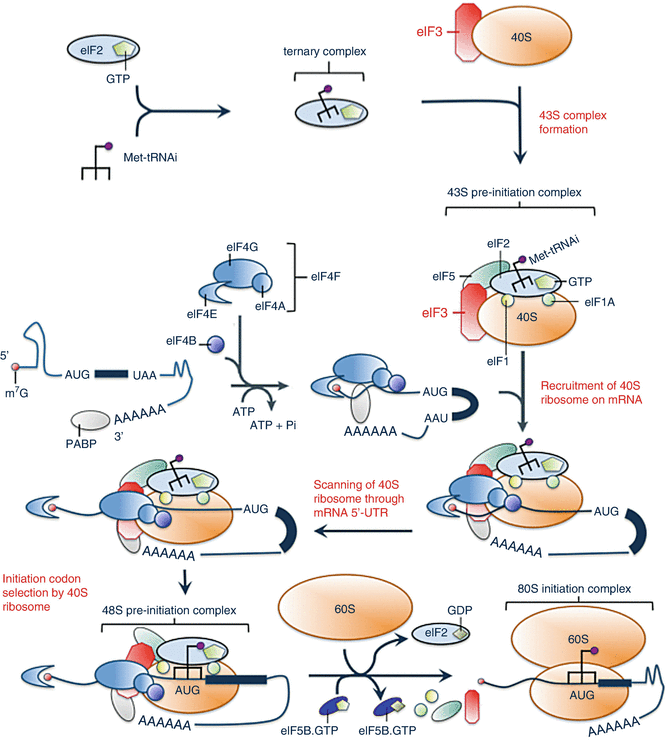 Copyright information
© Springer Science+Business Media, LLC, part of Springer Nature 2018