Wechsler, David
Living reference work entry
DOI:
https://doi.org/
10.1007/978-1-4614-6435-8_258-3
David Wechsler
(Fig.
1
) was born on January 12, 1896, the youngest of seven children, to Moses Wechsler, a merchant, and Leah (Pascal) Wechsler, a shopkeeper, in Lespedi, Romania. The family immigrated to the United States in 1902 when famine and poor economic conditions in Romania led to "worsening the scapegoating of Jews and resulting in severe applications of existing anti-Jewish decrees" (Wasserman
2012
, pp. 30–31). He died at the age of 85 in New York City on May 2, 1981.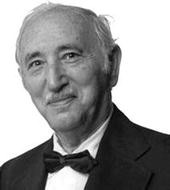 Keywords
Autism Spectrum Disorder 
Verbal Comprehension Index 
Processing Speed Index 
Work Memory Index 
Perceptual Reasoning Index 
These keywords were added by machine and not by the authors. This process is experimental and the keywords may be updated as the learning algorithm improves.
Copyright information
© Springer Science+Business Media LLC 2016