Aquaculture, Ecological
Reference work entry
DOI:
https://doi.org/
10.1007/978-1-4614-5797-8_172
Definition of Ecological Aquaculture
Ecological aquaculture is an alternative model of aquaculture development that uses ecological principles as the paradigm for the development of aquaculture [
1
,
2
]. Ecological aquaculture plans, designs, develops, monitors, and evaluates aquatic farming ecosystems that preserve and enhance the form and functions of the natural and social environments in which they are situated. Ecological aquaculture farms are integrated "aquaculture ecosystems " designed to deliver both economic and social profit (Fig.
1
).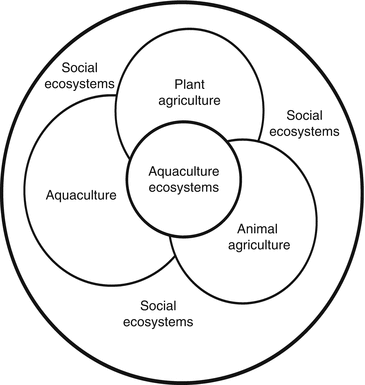 Copyright information
© Springer Science+Business Media New York 2013