Deltas, Rías, and Estuaries
Reference work entry
DOI:
https://doi.org/
10.1007/978-1-4614-3134-3_601
Note
This entry is about the terrestrial analogs of potential extraterrestrial features.
Introduction
On Earth, the area of contact between the sea and the land is composed of a complex variety of sedimentary
environments distributed along of the shoreline.
They have common features that allow the collective study of their bathymetry, geomorphology, the origin and nature of the energy associated with transportation of sediments, sedimentation rate and direction of transport, etc. In turn, they represent some of the fastest and most significant spatial changes in sedimentation conditions that can be observed on the surface of the Earth (Fig.
1
).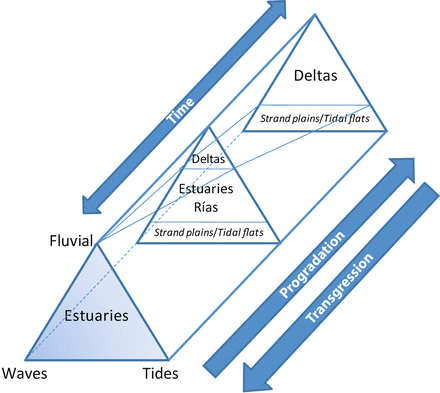 Copyright information
© Springer Science+Business Media New York 2015