Smooth Band (Europa)
Reference work entry
DOI:
https://doi.org/
10.1007/978-1-4614-3134-3_355
Description
Smooth bands on Europa are linear, curvilinear, or cycloidal features with sharp parallel to subparallel margin, with lower albedo than the surroundings (Figuerdo and Greeley
2004
and references therein). Hummocky texture appears smooth at moderate (>200 m/px) resolution, but rough at 10–100 m/pixel resolutions (Prockter and Patterson
2009
; Fig.
1
).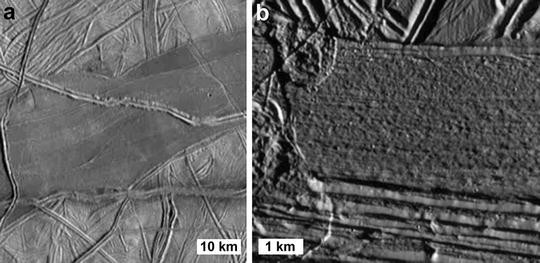 Copyright information
© Springer Science+Business Media New York 2015