Dark Mantle Deposit (Annular)
Reference work entry
DOI:
https://doi.org/
10.1007/978-1-4614-3134-3_159
Definition
Diffuse, annular, or ring-shaped deposit with very low albedo that mantles or drapes over the lunar surface.
Description
Dark mantle or pyroclastic deposit covering thousands of square kilometers of the lunar surface (Figs.
1
and
2
). Smooth-surfaced, dark mantling deposits draped over more rugged highland units on the Moon.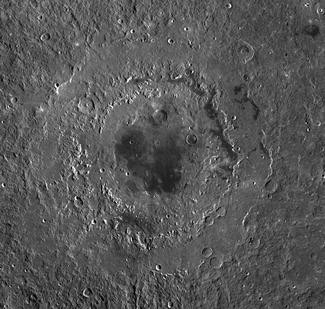 Copyright information
© Springer Science+Business Media New York 2015