Scandium, Physical and Chemical Properties
Reference work entry
DOI:
https://doi.org/
10.1007/978-1-4614-1533-6_369
Although scandium is the first member of the group of metals that include the lanthanides it is not recovered from rare earth minerals such as monazite or bastnasite but is recovered mainly as a by-product from uranium ores and ilmenite processing. It has many things in common with aluminum, for example, it is as light as aluminum (density of aluminum 2.70 density of scandium 2.99), it is trivalent, and all its compounds are also colorless. However, it is not a reactive metal like aluminum but it is the first member of the transition metals hence there is difference in the electronic structure of both metals (Fig.
1
). It is located immediately below aluminum in the Periodic Table.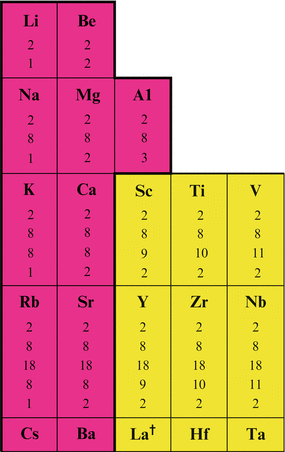 Copyright information
© Springer Science+Business Media New York 2013