de Fontenelle, Bernard le Bovier
Reference work entry
DOI:
https://doi.org/
10.1007/978-1-4419-9917-7_467
Alternate Names
 de Fontenelle, Bernard le Bouyer;  Fontenelle, Bernard le Bouyer de;  Fontenelle, Bernard le Bovier de
BornRouen, Seine-Maritime, France, 11 February 1657
Died
Paris
,
France
,
9 January 1757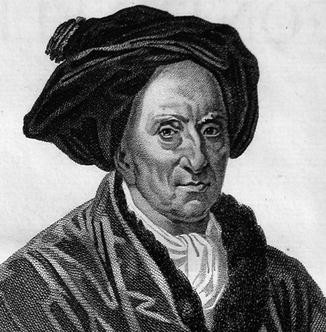 Bernard de Fontenelle was a scientific popularizer best known for his work on the plurality of worlds. Fontenelle was a polymath, an intellectual, and a man of letters. A nephew of the French dramatist Corneille, he made his early reputation in Rouen as a salon poet and wit. His father was a barrister at the Parlementof Normandy. Fontenelle attended the Jesuit College at Rouen, where he began to write poetry, and trained for the law but abandoned the profession after losing a case. He competed for the poetry prize of the French Academy on several occasions without success. He had no more success as a dramatist.
In 1681 he produced La comète, an amusing satire inspired by the Great Comet C/1680 V1, in which contemporary explanations of the phenomenon are upheld to ridicule. In the work it is possible to see the burgeoning of what was to make Fontenelle famous: his aptitude for popularizing scientific knowledge and his skepticism of all preconceptions.
These preoccupations were completely unveiled in 1686 by the appearance of Fontenelle's most famous and frequently published and translated work, Entretiens sur la pluralité des mondes. This is a lucid exposition of the principles of astronomy as formulated by Claudius   Ptolemy ,   Nicolaus Copernicus , and   Tycho Brahe , enlivened by speculations on the possibility of other inhabited worlds, veined with strands of Cartesian thought, and elegantly presented in the form of after-dinner conversations with a marquise. The work enjoyed huge success and is notable for being the first learned work in French to be placed within reach of the intelligent but nonspecialized layperson.
In 1702, Fontenelle joined the society appointed to oversee publication of the Journal des sçavans. He subsequently received many academic honors and on 9 January 1697 became permanent secretary of the Académie des sciences (being confirmed in that position in 1699). His later writings are chiefly of a scientific and mathematical nature or connected with the academy. He was elected to the Royal Society of London (1733), the Berlin Academy (1749), and many other such bodies. Fontenelle had tireless intellectual curiosity and believed in the tenets of the Enlightenment: the only way forward in a world where everything is subject to rational explanation is through reason supported by experiment.
Selected References
Danielson, Dennis R. (2000). "But One Little Family of the Universe: Bernard le Bouvier de Fontenelle and Aphra Behn." In

The Book of the Cosmos:Imagining the Universe from Heraclitus to Hawking

, pp. 206–219. Cambridge, Massachusetts: Perseus.

Google Scholar

Dick, Steven J. (1993). "Plurality of Worlds." In

Cosmology:Historical

,

Literary

,

Philosophical

,

Religious

,

and Scientific Perspectives

, edited by Norriss S. Hetherington, pp. 515–532. New York: Garland.

Google Scholar

Fontenelle, Bernard le Bovier de (1990).

Conversations on the Plurality of Worlds

, translated by H. A. Hargreaves, introduction by Nina Rattner Gelbart. Berkeley: University of California Press, 1990.

Google Scholar
Copyright information
© Springer Science+Business Media New York 2014