Protein Identification Analysis
Definition
Protein identification analysis describes the process by which the protein contents of cellular and biological samples are identified through interrogation by mass spectrometry.
Characteristics
The most common method for identifying proteins in biological samples is known as "shotgun" or "bottom-up" proteomics (Aebersold and Mann
2003
). The approach is detailed in Fig.
1
. The approach typically begins by enzymatically digesting (most commonly with trypsin) protein sequences into peptides and separating them using liquid chromatography (LC), and then analyzing them via tandem mass spectrometry (MS/MS). Tandem mass spectrometry generates data by first analyzing the masses of the peptides eluting from an LC column and then fragmenting those peptides and performing a second round of MS analysis to generate MS/MS spectra.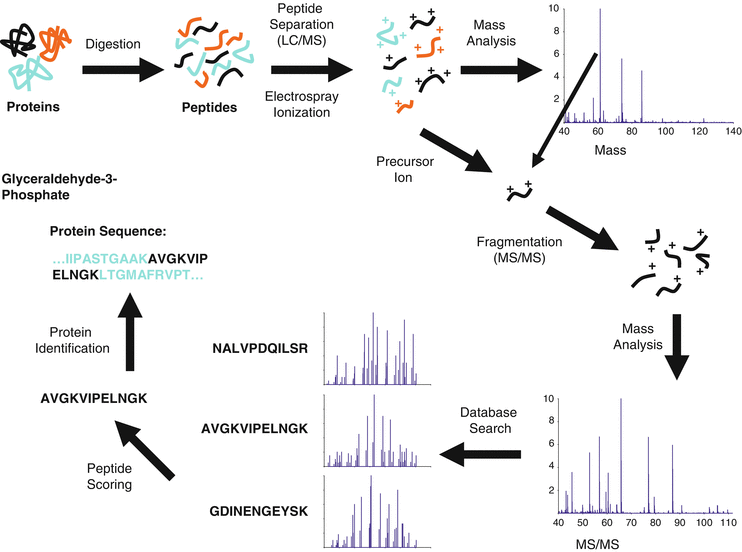 Copyright information
© Springer Science+Business Media, LLC 2013