Proteome Analysis Pipeline
Reference work entry
DOI:
https://doi.org/
10.1007/978-1-4419-9863-7_1002
Definition
A proteome analysis pipeline analyzes the data acquired during a proteomics experiment and produces results that are interpretable and accessible to the researcher, and could be used for publication or deposition in a proteomics resource.
Characteristics
A proteome data analysis pipeline interprets proteomics data and makes it available for further scrutiny. The interpretation uses several computer applications, some of which involve only a single experiment and can be executed in parallel, whereas some rely on data from several experiments and are only applied once per analysis. The analysis often involves very large amounts of data (GB range), uses nontrivial amounts of computing power (on a compute cluster), and may be organized as a workflow. The workflow depends on what the experiment is designed to answer, is subject to frequent modifications, and may involve parameter sweeps. It is advantageous to specify the computational protocol as a workflow where each workflow is designed for a single purpose. Parts of the workflow can be reused in other workflows.
Example
Protein identification
is one of the standard data analysis procedures used in proteomics. The Trans-Proteomic Pipeline (Keller
2005
; Deutsch et al.
2010
; TPP
2011
) uses protein identification as one of the processing steps (Fig. 
1
and
2
). In protein identification, first, a search engine such as X!Tandem (Craig and Beavis
2004
) infers peptides from spectra in each data file. This results in a proposed peptide assignment for each spectrum and a score that evaluates how well the peptide inference explains the data in the spectrum. This is done in parallel for each input file. The scores are evaluated statistically in a manner specific to the search engine used for inference. Here, scores for all the spectra from various search engines are considered and unified across all the samples. The next step is to assemble the peptide list into the most likely list of proteins and present these proteins with the evidence supporting the most likely assignment. The result can be submitted to a protein resource, such as PRIDE (Vizcaíno et al.
2009
) and cited in publications.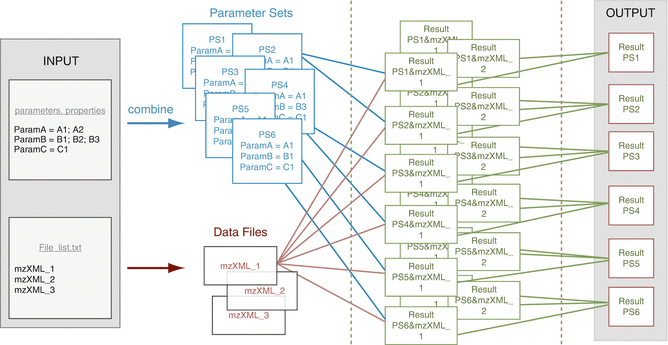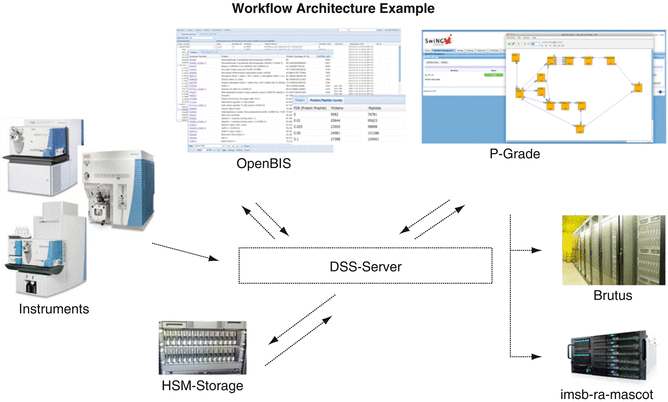 The most commonly used packages in protein identification are MASCOT (Perkins et al. 1999), SEQUEST (Eng et al. 1994), OMSSA (Geer et al. 2004), X!Tandem, SpectrumMill (Agilent 2011), OLAV (Colinge et al. 2003), and TPP.
Copyright information
© Springer Science+Business Media, LLC 2013