Chromostereopsis
Reference work entry
DOI:
https://doi.org/
10.1007/978-1-4419-8071-7_210
Overview
When the background is black (Fig.
1
), the majority of observers see red objects closer to them than blue ones (red-in-front-of-blue observers), while a minority of observers see the reversal (blue-in-front-of-red observers) and the rest do not experience the phenomenon. On the other hand, when the background is white (Fig.
2
), the perceived depth order is reversed, and the effect is weaker than when the background is black.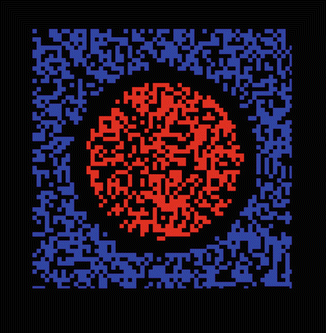 Copyright information
© Springer Science+Business Media New York 2016