Global Versus Local Processing
Reference work entry
DOI:
https://doi.org/
10.1007/978-1-4419-1698-3_1732
Definition
Local and global processing refer to hierarchical dimensions within perceptual patterns. Any spatially or temporally extended structure can be dichotomized in its embedding component or global level, and its embedded components or local elements. Local and global dimensions are interdefined and are therefore only relative concepts: the same level can be considered as local relatively to its embedding structure and as global if it can itself be decomposed into embedded elements. The classic local–global tasks use "Navon-type" stimuli, which are large patterns (e.g., letters, geometrical figures) composed of small patterns of same or different nature (see Fig.
1
). In the auditory modality, hierarchical stimuli can be implemented in melodies where local elements are single pitches or intervals, and global elements are melody or contour.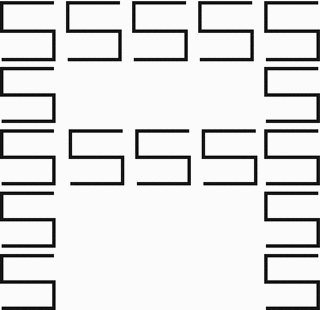 Copyright information
© Springer Science+Business Media New York 2013