Definition
Elaboration is a cognitive learning strategythat involves any enhancement of information that clarifies or specifies the relationship between information to-be-learned and related information, i.e., a learner's prior knowledge and experience or contiguously presented information. The addition can be an inference, an example, an analogy, a detail, an image, an overall summary, or any other mental construction. Essentially, elaboration is encoding the original content in a different but related way. There are primarily two kinds of elaboration: visual and verbal. For example, to learn the pair "cow-ball" a person could form a visual image of a cow kicking a ball. Alternatively, someone could create a sentence such as "The cow ran after the ball." Elaborations can also differ in terms of source, i.e., in many instructional situations, learners are asked to generate the elaborations themselves. In contrast, relevant...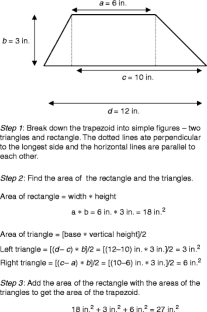 References
Atkinson, R. C., & Shiffrin, R. M. (1968). Human memory: A proposed system and its control processes. In K. W. Spence & J. T. Spence (Eds.), The psychology of learning and motivation (Vol. 2, pp. 89–195). New York: Academic.

Dornisch, M., Sperling, R. A., & Zeruth, J. A. (2011). The effects of levels of elaboration on learners' strategic processing of text. Instructional Science, 39(1), 1–26.

Kalyuga, S. (2009). Knowledge elaboration: A cognitive load perspective. Learning and Instruction, 19, 402–410.

Levin, J. R. (1988). Elaboration-based learning strategies: Powerful theory = powerful application. Contemporary Educational Psychology, 13(3), 191–205.

Mayer, R. (1989). Models for understanding. Review of Educational Research, 59, 43–64.

Rohwer, W. D., Jr. (1973). Elaboration and learning in childhood and adolescence. In H. W. Reese (Ed.), Advances in child development and behavior. New York: Academic.
Copyright information
© 2012 Springer Science+Business Media, LLC
About this entry
Cite this entry
Hamilton, R. (2012). Elaboration Effects on Learning. In: Seel, N.M. (eds) Encyclopedia of the Sciences of Learning. Springer, Boston, MA. https://doi.org/10.1007/978-1-4419-1428-6_170
DOI: https://doi.org/10.1007/978-1-4419-1428-6_170

Publisher Name: Springer, Boston, MA

Print ISBN: 978-1-4419-1427-9

Online ISBN: 978-1-4419-1428-6