Java Man
Reference work entry
DOI:
https://doi.org/
10.1007/978-1-4419-0465-2_712
Introduction
"Java Man" is the informal name given to Pleistocene
Homo erectus
inhabitants of Java. The fossil discoveries on the island include the first for this extinct species, which is now known to have been widely distributed across the temperate and tropical zones of the Old World. Today, more than 100 skeletal specimens have been attributed to this species from localities in Central and East Java (Fig.
1
; Indriati
2004
). No other confirmed specimen of
Homo erectus
is known from elsewhere in Southeast Asia.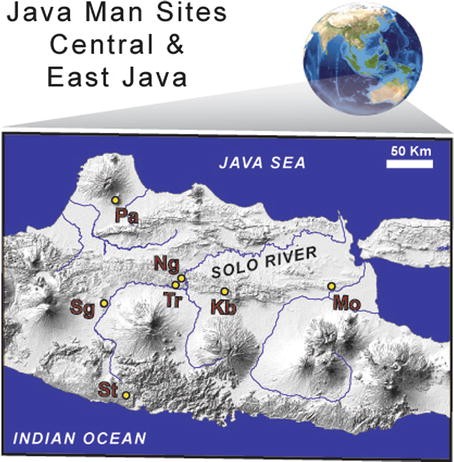 Copyright information
© Springer Science+Business Media New York 2014