Lucy
Reference work entry
DOI:
https://doi.org/
10.1007/978-1-4419-0465-2_706
Introduction
Lucy is a famous fossil specimen of the extinct hominin species
Australopithecus afarensis
(Fig.
1
) discovered in 1974 at Hadar, Ethiopia, by paleoanthropologist Donald C. Johanson.
A. afarensis
was a small-brained, large-jawed, bipedal hominin that has since been discovered at several other sites in Ethiopia, Kenya, Tanzania, and possibly Chad. The known time range of the species is c. 3.8–3.0 Ma. The discovery of Lucy changed perceptions about the timing and nature of the first appearance of traits that make us human.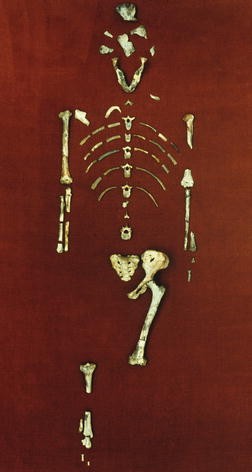 Copyright information
© Springer Science+Business Media New York 2014