Leone, Mark P. (Theory)
Reference work entry
DOI:
https://doi.org/
10.1007/978-1-4419-0465-2_313
Basic Biographical Information
Mark P. Leone (Fig.
1
) is an American historical archaeologist who has promoted the application of critical theory in historical archaeology. Leone was born in 1940 in Waltham, Massachusetts, historically a manufacturing town in the western suburbs of Boston. He studied history as an undergraduate at Tufts University, earning a Bachelor of Arts in 1963. Leone received his graduate training in anthropology at the University of Arizona in Tucson, earning a Master of Arts degree in 1966 and receiving his doctorate in 1968. He was an Assistant Professor at the Department of Anthropology at Princeton University (1968–1975). Leone joined the faculty at the University of Maryland College Park in 1976 and was promoted to Professor in 1990. He served as Chair of the Department of Anthropology (1993–2003) and Chair of the University Senate (2000–2001).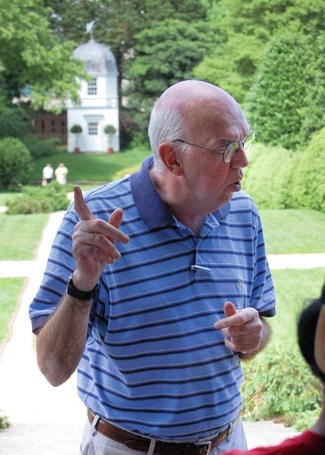 References
Further Reading
Daglish, C. 2007

. Archaeology and democracy: an interview with Mark Leone.

Archaeological Dialogues

14(1): 1-21.

Google Scholar

Leone, M. P. & S. D. Hurry

. 1998. Seeing: the power of town planning in the Chesapeake.

Historical Archaeology

32: 34-62.

Google Scholar

Leone, M. P. & P. B. Potter Jr

. (ed.) 2003.

The recovery of meaning: historical archaeology in the eastern United States

. Clinton Corners (NY): Percheron Press (reprinted with Prologue).

Google Scholar
Copyright information
© Springer Science+Business Media New York 2014