Figueiredo, Silvério
Reference work entry
DOI:
https://doi.org/
10.1007/978-1-4419-0465-2_187
Basic Biographical Information
Silvério Manuel Domingues Figueiredo (Fig.
1
) is a Portuguese archaeologist. He grew up in Lisbon and graduated in history from Universidade Lusíada in Lisbon in 1994. In 1995, Figueiredo studied paleontology made, as an external student, with the Faculdade de Ciências, Universidade de Lisboa. He was awarded a Ph.D. in prehistory archaeology from Universidad de Salamanca in 2010, on the basis of his research into Pleistocene birds in their paleontological and archaeological contexts.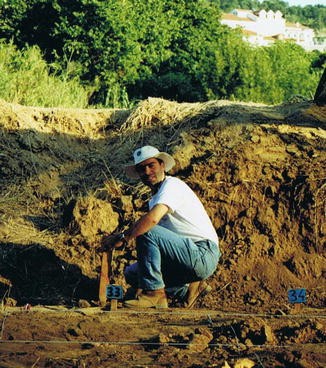 Copyright information
© Springer Science+Business Media New York 2014