Basic Biographical Information
Vadim Mikhailovich Masson (1929–2010) (Fig. 1) was one of the most prominent archaeologists of Russia, a scientist with an international reputation, a pioneering researcher of ancient cultures of the South of Central Asia, and an important theorist who developed questions around the social and economic organization of proto-state (complex) societies.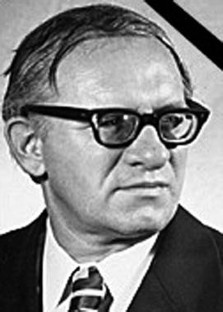 References
Masson, V.M. 1971. Poselenie Djeitun: Problema stanovleniya proizvodyaschey ekonomiki [Dzheytun's settlement] (MIA 180). Leningrad: Nauka.
Further Reading
Masson, V.M. 1961. The first farmers in Turkmenia. Antiquity 139.

- 1981a. Urban centers and early class society, in P.L. Kohl (ed.) The Bronze Age civilization of Central Asia. New York: Armonk.

- 1981b. Altyn-depe: Raskopki goroda bronzovogo veka v Yuzhnom Turkmenistane [Alty-depe: excavation of Bronze Age's town in South Turkmenistan]. Leningrad: Nauka.

- 1983. A new type of culture formation leading to food production economy and social progress. Journal of Central Asia 6(1).

- 1985. La dialectique des traditions et des innovations dans le dévelopement culturel de la Bactrian, in L'archéologie de la Bactriane ancienne. Paris: Editions du Centre national de la recherche scientifique.

- 2006. Kulturogenez drevney Tsentral'noi Azii (Cultural genesis of ancient Central Asia). Saint Petersburg: Saint Petersburg State University.

Masson, V.M. & V.I. Sarianidi. 1972. Central Asia: Turkmenia before Achaemenides. London.
Copyright information
© 2014 Springer Science+Business Media New York
About this entry
Cite this entry
Ionesov, V.I. (2014). Masson, Vadim M.. In: Smith, C. (eds) Encyclopedia of Global Archaeology. Springer, New York, NY. https://doi.org/10.1007/978-1-4419-0465-2_1699
DOI: https://doi.org/10.1007/978-1-4419-0465-2_1699

Publisher Name: Springer, New York, NY

Print ISBN: 978-1-4419-0426-3

Online ISBN: 978-1-4419-0465-2