Late Antique Anatolia, Archaeology of
Reference work entry
DOI:
https://doi.org/
10.1007/978-1-4419-0465-2_1110
Introduction
Together with Syria-Palestine, Anatolia, otherwise known as Asia Minor, in Late Antique and Early Byzantine times belonged to the more populated and dynamic regions of the Roman Empire. Both cities and countryside continued to prosper at least until the middle of the sixth century. There is much inconsistency in the use of the terms Late Antique and Early Byzantine. Here, the first period is considered to have started in 324, the year Constantinople was founded as the new Roman capital, and to have ended in 527, the beginning of the reign of Justinian. The Early Byzantine Empire ends in 640, when the internal structures of the Roman state were dramatically changed in response to the Arab conquests.
Definition
Anatolia is situated in the westernmost part of the Asian continent, roughly corresponding to the Asian territory of modern-day Turkey, between the Aegean and the Euphrates (Fig.
1
).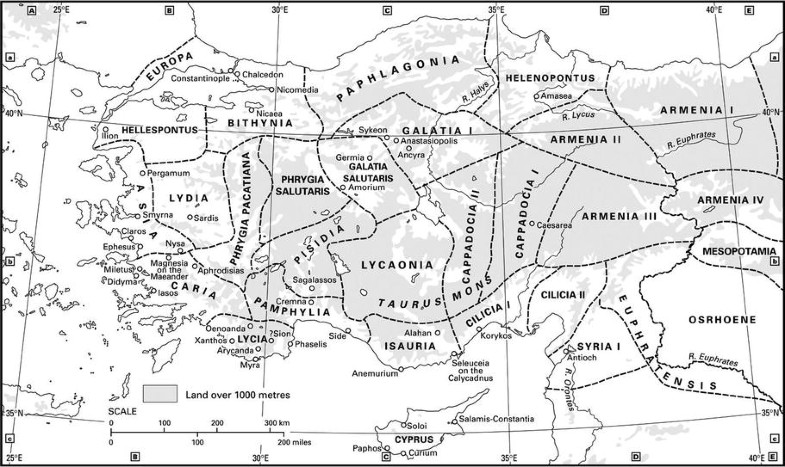 References
Further Reading
http://www.une.edu.au/cat/

offers up-to-date information on archaeological projects currently operating in modern Turkey. With links to project-websites.
Copyright information
© Springer Science+Business Media New York 2014