Abstract

This chapter provides an overview of various ways by which companies can earn money with sustainable practices.

When a company turns to a more sustainable way of working, up-front investments and cost often increase and products and markets change. Therefore, it requires a shift to new business models. If the business model of the company does not change, the company cannot expect to receive the rewards of value creation, and the continuation of the activities might be threatened. The challenge is to contribute to all three sustainability goals of the business model: environmental goals, economic goals, and social goals. To do so is a challenge, and not many companies manage to strike the right balance.

Section 2.3 provides examples of innovative business models that aim at contributing to at least two out of these three goals. It also covers business models that combine all three strategic goals. Business models are thus given to:
Achieve economic and environmental goals

Achieve economic and social goals

Achieve economic, social and environmental goals
The category where social and environmental goals only are achieved can only exist if funded by charity, public interest organizations, or government subsidies.
From a sustainable engineering perspective, business models that aim for economic and environmental goals are the most interesting. Engineering can especially contribute to a reduction of the environmental burden of companies.
Business models are grouped into four categories, which correlate to the four types of strategies a company can choose to implement sustainable practices:
Eco-efficiency strategy

Beyond compliance leadership strategy

Eco-branding strategy

Environmental cost leadership strategy
These are the existing sustainable business models. Sustainable value innovations are totally new strategies and business models, in which economic and environmental goals are combined, that do not fit into any of the previous strategies. New companies are often in a better position to go for a completely new business model. Not being limited by existing protocols, they have the opportunity to be really creative and think of new sustainable ways of making money.
Section 2.4 illustrates, using stock market performance data, that new sustainable business models do not necessarily lead to better economic performance. However, economic performance does not get any worse either. This makes sustainable business models a serious alternative for companies.
Section 2.5 gives an insight on the role of governments in supporting new business models for sustainable development. National governments have economic, communicative, and legal policy instruments and can use these either positively or negatively for specific business activities.
Section 2.6 focuses on public-private partnership as a successful policy tool to support sustainable business models in large, mostly infrastructural, projects.
Keywords
Corporate Social Responsibility

Business Model

Social Goal

Triple Bottom Line

Emission Trading System
These keywords were added by machine and not by the authors. This process is experimental and the keywords may be updated as the learning algorithm improves.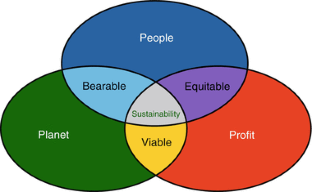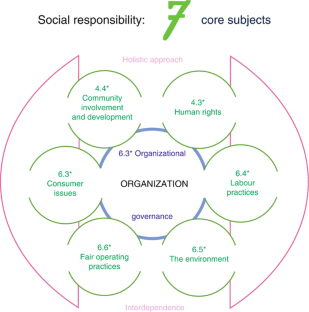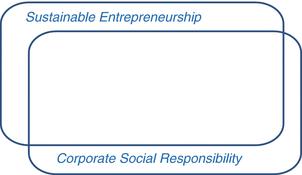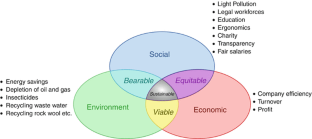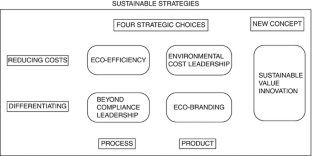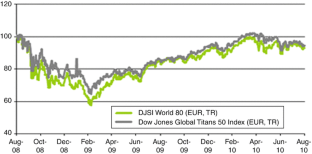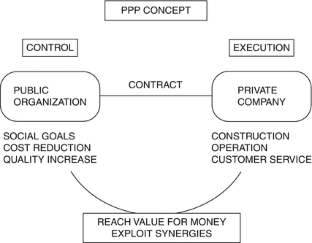 References
M. Bennett, P. James (eds), The Green Bottom Line, Environmental Accounting for Management: Current Practice and Future Trends (Greenleaf, Sheffield, 1998)

V. Dobes, EMPRESS (Praha, Czech Republic, 2010), http://www.energy-base.org/fileadmin/media/base/downloads/empress_flyer.pdf, June 2011

Dow Jones Sustainability Indexes (2010), http://www.sustainability-index.com/djsi_pdf/news/ PressReleases/SAM_Presentation_100908_Review11_final.pdf, October 2011

EU Green Paper, EU Green Paper on public-private partnerships and community law on public contracts and concessions. /* COM/2004/0327 final */ (2004), http://eur-lex.europa.eu/LexUriServ/LexUriServ.do?uri=CELEX:52004DC0327:EN:NOT, June 2011

IKEA Sustainability Report 2010, https://www.credit-suisse.com/ch/privatkunden/ privatebanking/en/produkte/nachhaltige/investieren.jsp, June 2011

ISO 26000, Guidance on Social Responsibility (2010), See www.iso.org (ISO is the International Standardization Organization), October 2011

R.J. Orsato, Sustainable Strategies – When Does It Pay To Be Green? (Palgrave Macmillan, Basingstoke, 2009)

A. Osterwalder, Y. Pigneur, Business Model Generation (self published, 2009), http://www.businessmodelgeneration.com/, June 2011

C.K. Prahalad, The Fortune at the Bottom of the Pyramid (Wharton School Publishing, Upper Saddle River, 2004)

R. Weever, Prevention of littering through packaging design: A support tool for concept generation, in Proceedings of TMCE 2006, Ljubljana, Slovenia, 2006, ed. by I. Horváth, J. Duhovnik
Copyright information

© 2013 Springer Science+Business Media Dordrecht
About this entry
Cite this entry
Drimmelen, R. (2013). New Business Models for Sustainable Development. In: Kauffman, J., Lee, KM. (eds) Handbook of Sustainable Engineering. Springer, Dordrecht. https://doi.org/10.1007/978-1-4020-8939-8_53