Other Atlantic Ocean Islands
Introduction
A succinct review of the Geomorphology of Atlantic Ocean Islands, including Bahamas, Bermuda, Greenland, Iceland can be found in Hansom (2005).
The Atlantic Ocean islands fall into three groups (
Fig
.
6.5.1
): those that lie on the Mid-Atlantic Ridge, from Iceland south to Bouvet Island; those that lie on the American shelves to the west, such as Bermuda and the Falkland Islands; and those that lie on rises and the Eurafrican Shelf to the east, from the Faeroes south to the islands in the Gulf of Guinea. In stark contrast with the low coral islands and cays of both Indian and Pacific oceans, the Atlantic is mainly characterised by high islands, many of them of volcanic origin. Although extensive in Caribbean waters, in general, coral reefs are poorly developed in the Atlantic Ocean and even the Atol das Rocas, off Brazil, is not a true coral atoll.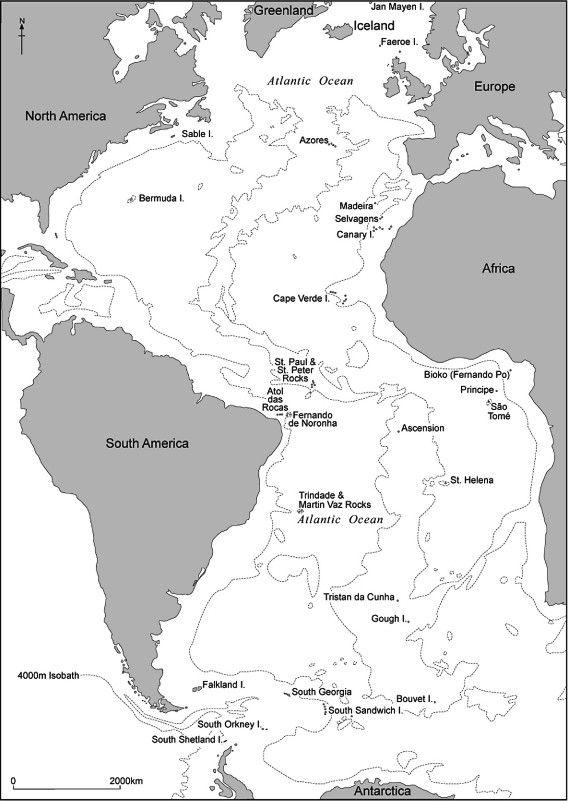 Keywords
Sandy Beach 
South Coast 
North Coast 
Volcanic Island 
South Shetland Island 
These keywords were added by machine and not by the authors. This process is experimental and the keywords may be updated as the learning algorithm improves.
Copyright information
© Springer Science+Business Media B.V. 2010