Caribbean Coast of Colombia
Introduction
The Caribbean coast of Colombia is about 1,600 km long, from Castilletes on the western border of Venezu­­ela to Cabo Tiburón at the eastern border of Panamá (
Fig
.
4.11.1
). It is a relatively developed area with numerous small cities and five large commerce centres or ports (Riohacha, Santa Marta, Barranquilla, Cartagena and Turbo). Land and air access from the interior of the country is available to all medium and large cities. Colombia's primary Caribbean island areas are the coralline archipelagos of San Andrés, Providencia, Santa Catalina Islands and El Rosario Islands, 100 km south of Cartagena.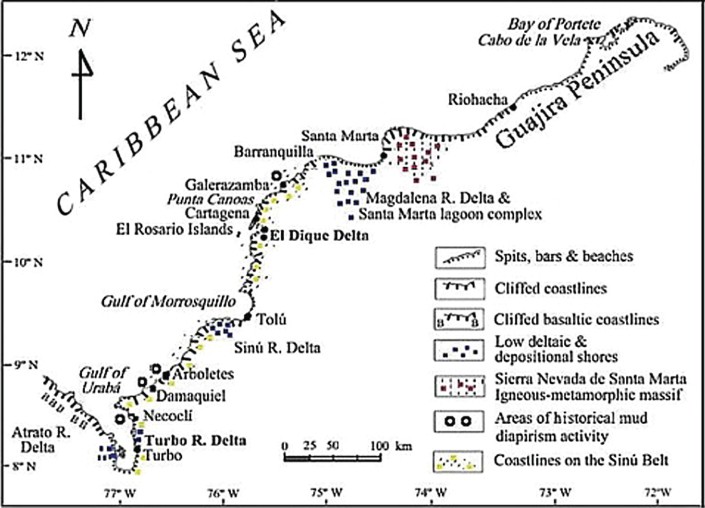 Keywords
Alluvial Valley 
Caribbean Coast 
South American Plate 
Pocket Beach 
Sandy Barrier 
These keywords were added by machine and not by the authors. This process is experimental and the keywords may be updated as the learning algorithm improves.
Copyright information
© Springer Science+Business Media B.V. 2010