Florida
Reference work entry
DOI:
https://doi.org/
10.1007/978-1-4020-8639-7_10
Introduction
The nature of the Florida coastline is about 3,663 km long. Its landforms are closely tied to conditions on the continental shelves off the Gulf and Atlantic and coasts. These can be divided into six shelf zones, each associated with energy segments and sediment associations that influence coastal configuration and the character of the shore.
Tanner (
1985
) noted that wave energy was generally low on the Gulf coast (mean breaker height <4 cm, sometimes called zero wave energy) and higher on the Atlantic coast (mean breaker height about 1 m). Tide range is typically less than a metre. He considered the nature of Florida beaches, rock control of shoreline configuration, and the distribution of coastal sediment both alongshore and cross-shore (
Fig
.
1.9.1
).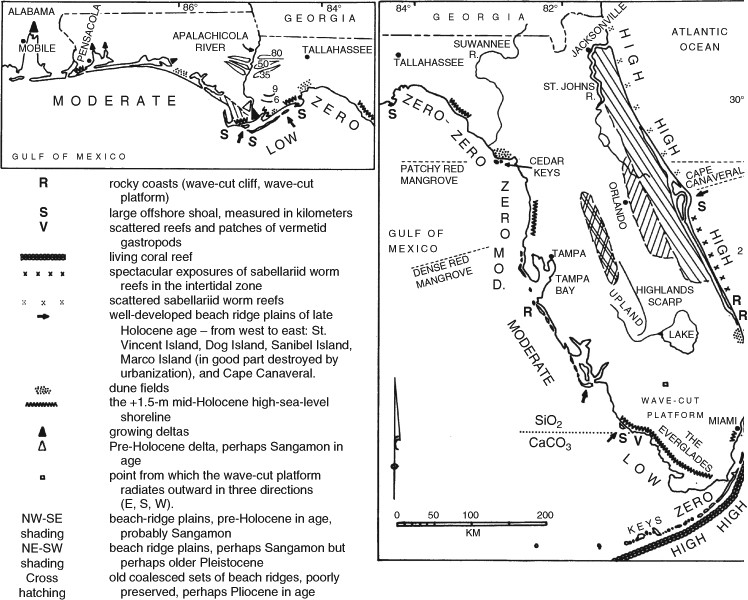 Keywords
Sandy Beach 
Barrier Island 
Sand Ridge 
Beach Ridge 
Sand Flat 
These keywords were added by machine and not by the authors. This process is experimental and the keywords may be updated as the learning algorithm improves.
Copyright information
© Springer Science+Business Media B.V. 2010