Underwing Moths – The Genus Catocala (Lepidoptera: Noctuidae)
Reference work entry
DOI:
https://doi.org/
10.1007/978-1-4020-6359-6_2297
The genus
Catocala
Schrank (Fig.
7
) is a speciose group of colorful and large moths in the family Noctuidae. The adults range from 4 to nearly 14 cm in wingspan.
Catocala
are commonly known as "underwings," in reference to the contrast between their drab, bark-colored forewings and their racily patterned hindwings, which are usually jet black with prominent yellow, orange, or red bands, and white fringes.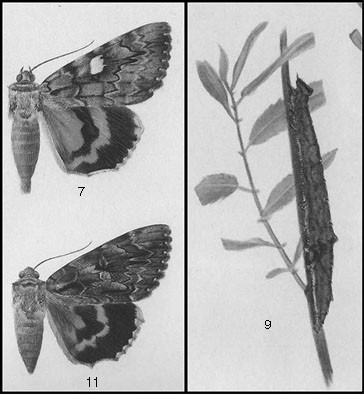 Copyright information
© Springer Science+Business Media B.V. 2008