Definition
In sloping terrain landslides (downhill mass movements) may be triggered by a number of different factors, natural as well as man-made. To prevent landslides from occurring or to mitigate potential consequences, slope stability analyses are required.
Slope failure mechanisms
The general term "landslide" is used to describe any type of downslope movement of soil and rock under the effects of gravity. There are many different types of mass movements (
landslide; mass movement; avalanche; debris avalanche
) in clay, silt, sand, gravel, rock, and snow slopes. However, internationally, it has been agreed to classify the different mass movements into five main categories as illustrated in Figure
1
(e.g., Cruden and Varnes,
1996
; Turner and Schuster,
1996
; Highland and Bobrowsky,
2008
): (a) slide; (b) spread; (c) flow; (d) toppling; (e) fall.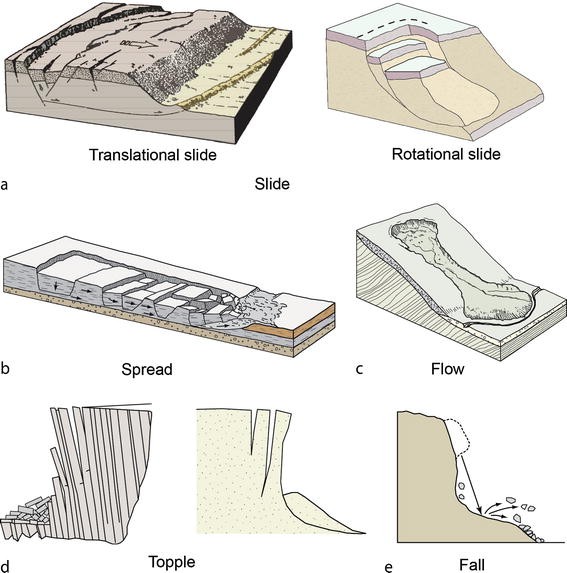 Copyright information
© Springer-Verlag Berlin Heidelberg 2013