Definition
Peer-to-Peer (P2P) architecture for multimedia streaming is emerging in recent years which can eliminate the need for costly dedicated video servers in the traditional client-sever approach.
Introduction
The basic concept of peer-to-peer (P2P) computing is not new and some techniques date back many years when the Internet was first designed. However, the key phrase "peer-to-peer" has become widely and publicly recognized mostly after the pioneering Napster (http://www.napster.com) file sharing network emerged in the late 1990s. Peer-to-peer is a very general term and people associate different concepts with it. Various forms of P2P techniques have been used in the fields of computing, networking, distributed file systems, and others. In this chapter we focus on how P2P techniques are being used for streaming media distribution.
P2P systems have some key characteristics that distinguish them from the traditional and widely used...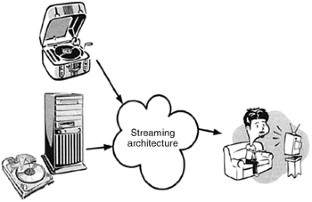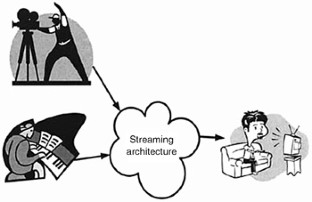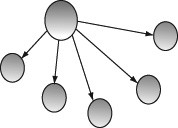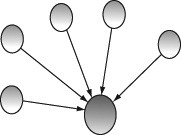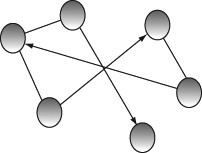 References
R. Zimmermann, B. Seo, L.S. Liu, R.S. Hampole, and B. Nash, "AudioPeer: A Collaborative Distributed Audio Chat System," Proceedings of the Tenth International Conference on Distributed Multimedia Systems (DMS 2004), San Francisco, CA, September 2004.

L.S. Liu and R. Zimmermann, "ACTIVE: A Low Latency P2P Live Streaming Architecture," Proceedings of the SPIE Conference on Multimedia Computing and Networking Conference, San Jose, CA, January 2005.

P. Francis, Yoid: Your own internet distribution.

B. Zhang, S. Jamin, and L. Zhang, "Host Multicast: A Framework for Delivering Multicast to End Users," Proceedings of IEEE Infocom, New York, June 2002.

Y. H. Chu, S.G. Rao, S. Seshan, and H. Zhang, "Enabling Conferencing Applications on the Internet Using an Overlay Multicast Architecture," Proceedings of the ACM SIGCOMM 2001, San Diego, CA, August 2001.

S. Banerjee, B. Bhattacharjee, and C. Kommareddy, "Scalable Application Layer Multicast," Proceedings of the ACM SIGCOMM 2002, pp. 205–217, Pittsburgh, PA.

M. Castro, P. Druschel, A. Kermarrec, and A. Rowstron, "SCRIBE: A Large-scale and Decentralized Application Level Multicast Infrastructure," IEEE Journal on Selected Areas in Communications (JSAC), Vol. 20, No. 8, 2002, pp. 1489–1499.

M. Steiner, G. Tsudik, and M. Waidner, "Key Agreement in Dynamic Peer Groups," IEEE Transactions on Parallel and Distributed Systems, Vol. 11, No. 8, August 2000, pp. 769–780.

D. Malkhi, M. Merrit, and O. Rodeh, "Secure Reliable Multicast Protocols in a WAN," Proceedings of the International Conference on Distributed Computing Systems (ICDCS 97), 1997, pp. 87–94, Baltimore, MD.

S. Ratnasamy, M. Handley, R. Karp, and S. Shenker, "Application-level Multicast Using Content-Addressable Networks," Proceedings of the Third International Workshop Networked Group Communications, November 2001, LNCS, Vol. 2233, Springer, London, pp. 14–29.
About this entry
Cite this entry
Zimmermann, R., Liu, L.S. (2008). Peer-to-Peer Streaming. In: Furht, B. (eds) Encyclopedia of Multimedia. Springer, Boston, MA. https://doi.org/10.1007/978-0-387-78414-4_174
DOI: https://doi.org/10.1007/978-0-387-78414-4_174

Publisher Name: Springer, Boston, MA

Print ISBN: 978-0-387-74724-8

Online ISBN: 978-0-387-78414-4