Definition
Human–Computer Interaction (HCI) is the study of the way in which computer technology influences human work and activities. The term "computer technology" now-a-days includes most technology from obvious computers with screens and keyboards to mobile phones, household appliances, in-car navigation systems and even embedded sensors and actuators such as automatic lighting. HCI has an associated design discipline, sometimes called Interaction Design or User-Centered Design, focused on how to design computer technology so that it is as easy and pleasant to use as possible. A key aspect of the design discipline is the notion of "usability," which is often defined in terms of efficiency, effectiveness and satisfaction. However, equally or more important in systems designed for personal use, such as...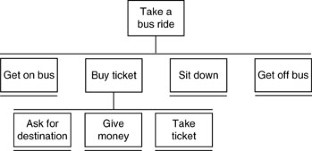 Recommended Reading
Carroll J. HCI Models, Theories, and Frameworks: Toward a Multidisciplinary Science. Morgan Kaufmann, San Francisco, CA, 2003.

Dix A. Human-computer interaction and web design, Chapter 3. In Handbook of Human Factors in Web Design, R.W, Proctor K.L. Vu (eds.). Lawrence Erlbaum, Mahwah, NJ, 2005, pp. 28–47.

Dix A., Finlay J., Abowd G., and Beale R. Human-Computer Interaction, 3rd edn. Prentice Hall, Upper Saddle River, NJ, 2004.

Engelbart D. Augmenting human intellect: a conceptual framework. Summary Report AFOSR-3223 under Contract AF 49(638)-1024, SRI Project 3578 for Air Force Office of Scientific Research. Stanford Research Institute, Menlo Park, CA, 1962. Available online at: http://www.bootstrap.org/.

Jones M. and Marsden G. Mobile Interaction Design. Wiley, Chichester, UK, 2005.

Norman D.A. and Draper S.W. (eds.). User Centered System Design: New Perspectives on Human-Computer Interaction. Lawrence Erlbaum, Mahwah, NJ, 1986.

Sears A. and Jacko J. 1(eds.). The Human-Computer Interaction Handbook: Fundamentals, Evolving Technologies, and Emerging Applications, 2nd edn. CRC Press, West Palm Beach, FL, 2007.

Shackel B. Ergonomics for a Computer. Design, 120:36–39, 1959.

Sharp H., Rogers Y., and Preece J. Interaction Design: Beyond Human-Computer Interaction, 2nd edn. Wiley, Chichester, UK, 2007.

Shneiderman B. and Plaisant C. Designing the User Interface: Strategies for Effective Human-Computer Interaction, 4th edn. Addison-Wesley, Boston, MA, 2005.

Spence R. Information Visualization: Design for Interaction, 2nd edn. Prentice Hall, Uppersaddle River, NJ, 2007.

Suchman L. Plans and Situated Actions: The Problem of Human-Machine Communication. Cambridge University Press, New York, NY, 1987.

US Department of Health and Human Services. Research-Based Web Design and Usability Guidelines. Available online at: http://www.usability.gov/pdfs/guidelines.html (accessed on November 12, 2007).
Copyright information
© 2009 Springer Science+Business Media, LLC
About this entry
Cite this entry
Dix, A. (2009). Human-Computer Interaction. In: LIU, L., ÖZSU, M.T. (eds) Encyclopedia of Database Systems. Springer, Boston, MA. https://doi.org/10.1007/978-0-387-39940-9_192
DOI: https://doi.org/10.1007/978-0-387-39940-9_192

Publisher Name: Springer, Boston, MA

Print ISBN: 978-0-387-35544-3

Online ISBN: 978-0-387-39940-9