Acritarchs
Reference work entry
DOI:
https://doi.org/
10.1007/3-540-31078-9_1
Acritarchs are microorganisms of uncertain affinity, having a hollow shell of highly varied shape (spherical, ellipsoidal, discoidal, elongate, or polygonal) composed of an organic substance or substances. Their size is between 7 and 1000 μm, most often less than 150 μm. The shell may be pitted, granular, or entirely smooth; it may be unornamented or may bear spines or other processes, raised ridges (
crests
), pits, or granules. The distribution of the ornament may be quite random or it may show a consistent positional relationship—e.g., confinement to, or arrangement around, the poles of an ellipsoidal shell. Sometimes the shell is multiple, consisting of two separate, roughly concentric membranes of comparable thickness; sometimes the main shell is partially or entirely surrounded by a much more tenuous, often incomplete outer membrane; sometimes the shell bears a median flange or wing. (
Fig. 1.
)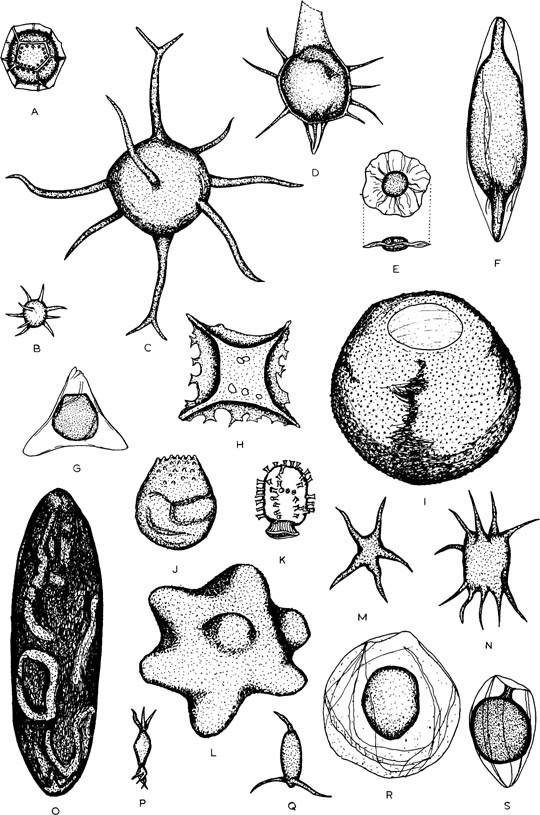 Copyright information
© Dowden, Hutchinson & Ross, Inc. 1979